When you're in recovery and seeking alcoholism treatment, you may feel that finding ways to socialize that don't involve drinking alcohol can be a challenge. We're going to take a close look at sober bars, their benefits, and how they can help when you're in alcohol rehabilitation in Scottsdale.
Below, we examine Sober Bars and how they can help with your alcohol addiction. Also, we outline how you can restore your life with alcohol rehabilitation in Scottsdale.
What is a Sober Bar?
A sober bar is a place where people can go and socialize without the temptation of alcohol being present. No alcoholic drinks are served as people learn how to socialize with other sober adults and those who are sober-curious.
Although more sober bars are opening across the country, the idea is not new. Straight bars date back to the 19th century as part of the temperance movement.1 While previous sober bars were geared towards non-drinkers or people in recovery, newer versions welcome the straight and those curious about what sobriety offers.
Continued after video:
What to Expect at a Sober Bar
If you've never been to a sober bar but are considering going to one, you can expect the same fun, social atmosphere at a traditional bar, but with no alcohol served. Non-alcoholic drinks and mocktails are typically served instead.
Although sober bars are alcohol-free, you still need to be 21 to enter most of them. This is because straight bars want to maintain the same fun, social atmosphere that you would find in a traditional bar. There may be a few sober bars that allow guests who are under 21, but they are more the exception rather than the rule.
Many sober bars cater to social activity with pool tables, darts, and live music. Many also serve typical "bar food" so patrons can feel as though they are still having the experience of a night out. The idea is that you don't need alcohol to have a good time.
Benefits of Social Bars
Social bars provide many benefits for people going through a rehab program or those trying to remain sober. Here are some benefits to consider:
Safe, Alcohol-Free Place to Socialize
Many people struggle with finding a place to socialize where drinking alcohol isn't on the menu. Sober bars make it easy because they remove the temptation. No one there will be drinking alcohol, so there is no pressure to drink. Everyone there can feel safe and supported in their decision not to drink alcohol.
Provide an Escape
When people go through a rehab program, they may feel alcohol is everywhere once they leave the program. Sober bars provide an escape from the pressures of alcohol. There is no reason to explain why you're not drinking alcohol because no one is drinking alcohol. These safe areas are most welcome for people learning to live a sober life.
Allows People to Make New Friends
Sober bars allow people to make new friends who have something in common since they have all chosen not to drink alcohol. This can help people going through a treatment program because making new friends not associated with their addiction can be challenging. Sober bars can allow people to expand their social circle and make new friends who have no connection with their past.
While sober bars are an excellent place for people battling alcoholism, people who have no addictions also choose to go to these bars to enjoy an alcohol-free atmosphere.
Alcohol Rehabilitation in Scottsdale
Desert Cove Recovery offers alcohol rehab in Scottsdale that can help people live a sober life. Programs are tailored to each client because each addiction is different. Some people require detox before starting their treatment plan. Treatment plans can include individual and group therapy and a 12-step program. The staff at Desert Cove Recovery is ready to take care of clients battling all types of addiction.
At Desert Cove Recovery, clients can also take advantage of holistic treatments that allow them to heal their minds and bodies. If you want to start your road to recovery, contact Desert Cove Recovery and let our staff help you live a sober life and maintain it.
Sources:
[1] https://apnews.com/article/sober-bars-no-alcohol-bars-fd1204932488adda0909ec19fcfbcd5e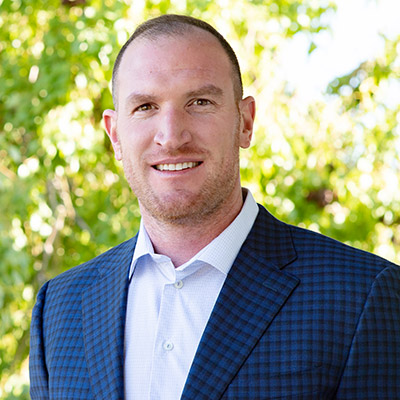 Blake Nichols is the Director of Operations at Desert Cove Recovery. Blake battled his own addiction to drugs and alcohol and was given the gift of recovery at the age of 23. Since 2008, Blake has dedicated his life and career to the field of addiction. He has experience in all aspects of addiction treatment including direct care, admissions, marketing, and administration.
Blake feels that the greatest reward of working in the recovery field is being part of the transformation that a person goes through from the time they arrive and begin treatment, through the hard work and the Miracle of recovery, and ultimately the change into a confident and capable person ready to carry the message of recovery.
"My career has focused on serving others. I have accepted ownership of my responsibilities as that is the key to working at the highest level of professionalism. I have worked to be positive and offer solution-based suggestions in my work and personal life."