ER doctors are well aware that many people addicted to prescription drugs utilize the emergency department as a way to obtain narcotic painkillers. They often go into the hospital complaining of various aches and pains hoping that a doctor will write a prescription for drugs like oxycodone or hydrocodone. Generally, ER doctors see so many patients that drug seekers feel more comfortable trying to get prescriptions there, as they might slip through the cracks.
A study conducted by researchers and published in the Annals of Emergency Medicine, concluded that doctors are not only aware that they work in a drug-seeking environment, but that they are more cautious when prescribing medicine that has a high rate of addiction. In the past, patients in the emergency room could expect to receive prescriptions for narcotic painkillers that would last thirty days. However, now that the prescription drug abuse problem is so problematic, most ER doctors have reduced the number of days they prescribe these drugs for.
"Our data show that opioid [narcotic painkiller] prescribing in the Emergency Department is done with caution and aligned with short-term use goals," explained Dr. Scott Weiner, the author of the study.
In general, most prescriptions that are written in the ER are only for three to five days. This allows that patient to get the care they need, but it requires them to follow up with their General Practitioner in order to receive any more medication. It has been found that those with legitimate physical and health issues reliably follow up with their doctor, while those that were drug-seeking do not bother.
The study also charted the most common reasons why prescription painkillers were prescribed in emergency rooms. The leading situations included stomach pain, back pain, severe fractures, sprains and tooth pains.
The fact that these doctors are more cautious when it comes to prescribing narcotic painkillers indicates that the healthcare field is more aware of the role they play in the prescription drug problem in the United States.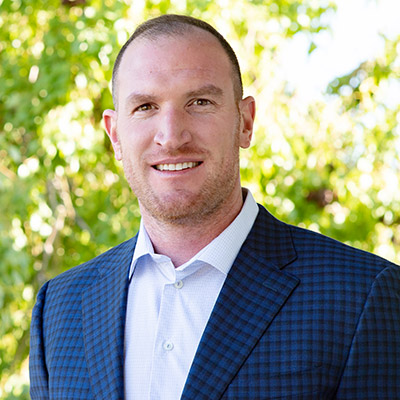 Blake Nichols is the Director of Operations at Desert Cove Recovery. Blake battled his own addiction to drugs and alcohol and was given the gift of recovery at the age of 23. Since 2008, Blake has dedicated his life and career to the field of addiction. He has experience in all aspects of addiction treatment including direct care, admissions, marketing, and administration.
Blake feels that the greatest reward of working in the recovery field is being part of the transformation that a person goes through from the time they arrive and begin treatment, through the hard work and the Miracle of recovery, and ultimately the change into a confident and capable person ready to carry the message of recovery.
"My career has focused on serving others. I have accepted ownership of my responsibilities as that is the key to working at the highest level of professionalism. I have worked to be positive and offer solution-based suggestions in my work and personal life."