Achieving and maintaining sobriety may be one of the most difficult things a person can do in life. Drug and alcohol addicts generally have a high relapse rate, so a thorough aftercare plan is very important to maintaining long-term sobriety. Attending meetings, talking with a counselor, and staying away from drugs and alcohol are important components post-treatment recommendations.
Recently a study conducted by researchers at the Cleveland Clinic and published in the Journal of Pain discussed the likelihood of former addicts misusing therapeutic painkillers. They found that it is important for doctors to understand their patient's history before prescribing narcotic painkillers.
"Cross addiction is a well-studied phenomenon in which patients recovering from one substance are encouraged to avoid all mind altering substances," explained Dr. Sylvester Sviokla. This is mostly due to a person's inclination to take anything that will alter their senses. If the person cannot take their drug of choice, they are easily persuaded to take a different drug. When a patient complains of pain it is vital for physicians to get a complete history so as to eliminate the threat of prescribing narcotic painkillers to a patient who has had problems with addiction in the past, or at least to monitor the patient closely if they are needed.
The study followed almost 200 patients that were formerly addicted to other substances and had problems with pain. Researchers found that patients who had never been addicted to a drug or alcohol had a 25% chance of becoming addicted to narcotic painkillers. On the other end, 83% of former addicts were likely to abuse painkillers, even if they were prescribed for a legitimate problem.
In order to avoid aiding patients to relapse, it is vital that doctors have a complete history of prior drug use. Discussing all the risks associated with taking prescription painkillers is also advised, as well as finding other solutions to the pain that do not involve substances with such a high potential for abuse, if at all possible.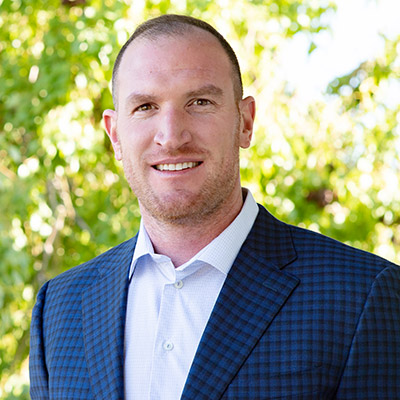 Blake Nichols is the Director of Operations at Desert Cove Recovery. Blake battled his own addiction to drugs and alcohol and was given the gift of recovery at the age of 23. Since 2008, Blake has dedicated his life and career to the field of addiction. He has experience in all aspects of addiction treatment including direct care, admissions, marketing, and administration.
Blake feels that the greatest reward of working in the recovery field is being part of the transformation that a person goes through from the time they arrive and begin treatment, through the hard work and the Miracle of recovery, and ultimately the change into a confident and capable person ready to carry the message of recovery.
"My career has focused on serving others. I have accepted ownership of my responsibilities as that is the key to working at the highest level of professionalism. I have worked to be positive and offer solution-based suggestions in my work and personal life."