Many people have been commonly misled into believing that a glass of wine a day is good for their heart, but according to new research it actually increases the risk of at least one heart condition.
Researchers at UMass Memorial Health Care recently announced their findings that even moderate alcohol consumption can cause atrial fibillation, otherwise known as an irregular heartbeat. The findings were published in the latest edition of the Journal of the American Heart Association, and further dispel the myth of positive benefits from routine alcohol consumption.
The heart has four chambers. One of these chambers are the left and right atrium. The left atrium is responsible for collecting the oxygenated blood that filters back into the heart. The researchers at UMass discovered that even moderate daily amounts of alcohol can lead to a larger left atrium, which can cause the irregular heartbeat and leave people more prone to having a stroke. Other risks associated with atrial fibrillation include heart failure and kidney disease.
The health risks are greater for people who consume more alcohol on a daily basis. The study showed that for every additional 10 grams of alcohol consumed daily the left atrium was likely to increase 0.16 millimeter in size.
This new study illustrates the potential dangers of consuming alcohol on a daily basis. Researchers are hopeful that studies like this one will replace the flawed studies of the past that claimed that a glass of wine a day was healthy. This is also important because daily drinking can develop into more of a dependency over time, especially as tolerance builds. The best way to avoid alcohol-related problems is of course not to be a daily drinker or not consume it at all.
If you have a loved one with an alcohol abuse issue and need assistance, contact us today to find out more about our treatment program.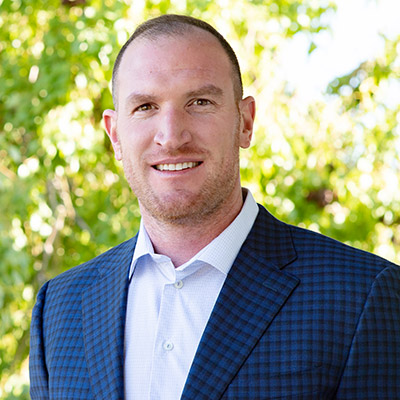 Blake Nichols is the Director of Operations at Desert Cove Recovery. Blake battled his own addiction to drugs and alcohol and was given the gift of recovery at the age of 23. Since 2008, Blake has dedicated his life and career to the field of addiction. He has experience in all aspects of addiction treatment including direct care, admissions, marketing, and administration.
Blake feels that the greatest reward of working in the recovery field is being part of the transformation that a person goes through from the time they arrive and begin treatment, through the hard work and the Miracle of recovery, and ultimately the change into a confident and capable person ready to carry the message of recovery.
"My career has focused on serving others. I have accepted ownership of my responsibilities as that is the key to working at the highest level of professionalism. I have worked to be positive and offer solution-based suggestions in my work and personal life."