Colorful fentanyl pills that are being called "rainbow fentanyl" have increased the concerns of parents and lawmakers. Some sources fear that makers of the illegal synthetic opioid are coloring fentanyl powders and pills in an effort to market the drug to kids and young adults. A recent seizure of rainbow fentanyl and firearms by Arizona detectives is part of the reason for a warning issued by the Drug Enforcement Administration.
Continued after video:
What Is Rainbow Fentanyl?
Fentanyl is a synthetic opioid. It has the same effects as an opioid that is produced from naturally occurring opioids in a specific type of poppy, but it is made synthetically. All types of fentanyl are potentially lethal. According to the National Center for Drug Abuse Statistics, fentanyl is responsible for over half of all overdose deaths in the United States. In 2020, approximately 42,700 people died from fentanyl.1
Additionally, dealers sometimes lace other drugs with fentanyl. A person who has never used opioids or any other substance can unknowingly ingest fentanyl. Dealers may add powdered fentanyl to:
Marijuana products
Heroin
Cocaine
Ecstasy (MDMA)
Any drug that comes in capsule form
Fentanyl is available in tablet and powder form and is best known as being white or blue. Recent seizures of brightly colored fentanyl pills and powder has educated many people on the fact that fentanyl comes in different shapes and colors.
What Is Fentanyl Used For?
Fentanyl was originally developed as a prescription medication to treat severe pain. Unfortunately, it is easy and inexpensive to create, which has led to the drug's street availability. Small amounts of fentanyl can cause an overdose. Experts estimate the substance is 50 to 300 times more potent than morphine.1
One of the reasons every treatment center in AZ and around the nation has doubled its efforts to help people with opioid use disorder is because opioids like fentanyl are both highly addictive and deadly. It is fat-soluble and quickly moves from the bloodstream to the brain, causing rapid effects. Even a small amount of fentanyl can cause a fatal overdose due to its fast assimilation in the body.
Rainbow fentanyl is equally dangerous. However, the different colors do not necessarily indicate different strengths or formulations of the drug. It is more likely that dealers use the colors to mimic prescription medications and to identify one drug dealer's products from others. Adding colorants to legal medications and illegal drugs has long been used as a way to identify a specific brand.
Can a Treatment Center in AZ Help with Fentanyl Addiction?
Whether you have become addicted to prescription fentanyl, illicit fentanyl, or rainbow fentanyl, reaching out to an Arizona treatment center can save your life. Recovery begins with a referral to a safe, medically assisted detox program. Once a client completes detox, they transition to a comprehensive addiction treatment program. Including various holistic and evidence-based therapies provides clients with the greatest chance of recovery.
Treatments may include:
12-Step meetings
Education
Trauma therapy
Individual therapy
Group therapy
Experiential therapies like yoga or art therapy provide a welcome break from "talk" treatments that can sometimes be emotional and heavy. A well-rounded schedule of therapy and skill-building classes ensures that all participants are inspired to stay engaged with treatment.
Which Arizona Treatment Center Is Best for Me?
Finding the right treatment center in AZ can be an overwhelming experience, especially if you are already struggling to cope with addiction's effects on everyday life. To start, ensure your Arizona treatment center includes medical professionals with experience treating opioid use disorder. Dual-diagnosis treatment may also be necessary if you or your loved one has a mental health disorder in addition to addiction.
Intensive outpatient programs (IOPs) are often recommended for treating fentanyl addiction. IOPs employ trained medical staff members and help clients by reducing cravings and minimizing long withdrawal symptoms. Education about the nature of addiction and learning new skills to manage stress and triggers in the future is equally important.
If you or someone you care about is using fentanyl, rainbow fentanyl, or any other type of opioid, contact Desert Cove Recovery today. Our Arizona treatment center provides evidence-based therapy in an outpatient setting.
Sources
[1] https://drugabusestatistics.org/fentanyl-abuse-statistics/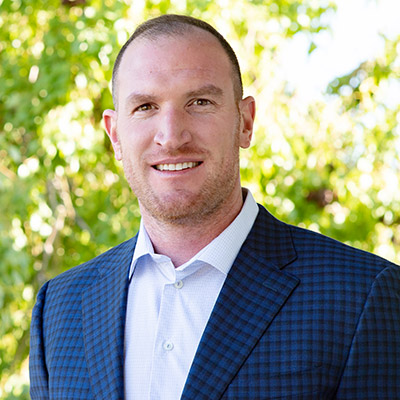 Blake Nichols is the Director of Operations at Desert Cove Recovery. Blake battled his own addiction to drugs and alcohol and was given the gift of recovery at the age of 23. Since 2008, Blake has dedicated his life and career to the field of addiction. He has experience in all aspects of addiction treatment including direct care, admissions, marketing, and administration.
Blake feels that the greatest reward of working in the recovery field is being part of the transformation that a person goes through from the time they arrive and begin treatment, through the hard work and the Miracle of recovery, and ultimately the change into a confident and capable person ready to carry the message of recovery.
"My career has focused on serving others. I have accepted ownership of my responsibilities as that is the key to working at the highest level of professionalism. I have worked to be positive and offer solution-based suggestions in my work and personal life."