The National Football League (NFL) is under fire after retired players filed a lawsuit Tuesday seeking reparations for the effects of the league's cavalier use of prescription painkillers, which many claim have caused long term health problems, and in some cases, addiction. The former players say that the league illegally supplied them with risky narcotics and other painkillers that numbed their injuries so they could continue to play.
In the lawsuit, the men claim that they were commonly pushed back on the field after being given pain medication, even after serious injuries. The players claim that in these cases, they were not told how bad their injuries were or what the side effects of the medications are. One says that instead of surgery, he was given anti-inflammatories and skipped practices so he could play in games. Others say that they retired from the league addicted to painkillers after years of receiving them for free.
Of the men who are named in the lawsuit, three are members of the NFL champion 1985 Chicago Bears: Hall of Fame defensive end Richard Dent, offensive lineman Keith Van Horne and quarterback Jim McMahon. The lawsuit only names eight players, but more than 500 other former players have signed on to the suit.
Van Horne played an entire season on a broken leg and wasn't told about the injury for five years, "during which time he was fed a constant diet of pills to deal with the pain," the lawsuit says. Six of the eight named plaintiffs were also plaintiffs in concussion-related litigation, including McMahon and Van Horne.
In addition to financial damages, the lawsuit seeks an injunction creating an NFL-funded testing and monitoring program to help prevent addiction and injuries and disabilities related to the use of painkillers. The lawsuit seeks class-action status for any retired players who received anti-inflammatories, narcotic painkillers, local anesthetics, sleeping aids or other drugs without prescription, independent diagnosis or warnings about side effects or the risks associated with mixing with other drugs.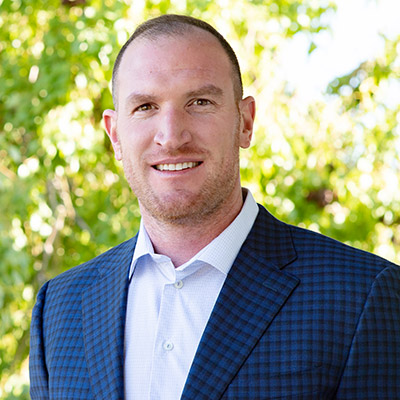 Blake Nichols is the Director of Operations at Desert Cove Recovery. Blake battled his own addiction to drugs and alcohol and was given the gift of recovery at the age of 23. Since 2008, Blake has dedicated his life and career to the field of addiction. He has experience in all aspects of addiction treatment including direct care, admissions, marketing, and administration.
Blake feels that the greatest reward of working in the recovery field is being part of the transformation that a person goes through from the time they arrive and begin treatment, through the hard work and the Miracle of recovery, and ultimately the change into a confident and capable person ready to carry the message of recovery.
"My career has focused on serving others. I have accepted ownership of my responsibilities as that is the key to working at the highest level of professionalism. I have worked to be positive and offer solution-based suggestions in my work and personal life."