Treating Opioid Use Disorder with Opioid Addiction Treatment Arizona
The opioid epidemic is not showing any signs of slowing down. In 2016, the Centers for Disease Control (CDC) urged the enhancement of opioid use disorder treatment capabilities after reporting 3 in 5 overdose deaths were attributed to the pervasive drug. There is an urgent need for expanded opioid addiction treatment. Arizona, like most states, has seen an increase in use, addiction, and deaths from opioid use disorder.
Addressing the nationwide crisis requires a collaborative from both the healthcare community and law enforcement. Improving access to prescription drug monitoring programs, larger distribution of naloxone, and implementing harm reducing approaches are all part of the equation. But, it may be a friend or family member who recognizes a loved one's opioid use disorder that may save that person's life.
Signs of Opioid Use Disorder
Recognizing the signs of an individual's addiction to opioids is the first step in helping those suffering seek out the assistance they need. There are certain external signs that may suggest someone may be suffering from an addiction, such as:
Vomiting
Drowsiness
Weight loss
Slurred speech
Lack of hygiene
Poor coordination
Shallow breathing
Abandoning responsibilities
A physician may diagnose opioid use disorders. While many symptoms do not appear initially, over time each may appear more pronounced. As addiction continues, consistently visible signs may be an indication someone is in need of help.
Continued after infographic:
Symptoms of Opioid Use Disorder
Those suffering from an opioid disorder will also suffer from a number of symptoms. Unlike opioid addiction signs, symptoms occur internally and may not be outwardly visible. Symptoms of opioid addiction include:
Constipation
Mood swings
Physical agitation
Feelings of euphoria
Poor decision making
Loss of consciousness
Even though symptoms may not be apparent to friends or family members, listening to how someone feels may help identify a potential opioid use problem. Together, someone known to show signs and express the feelings of opioid use disorder should seek medical help.
Medicinal Treatment Options
Sufferers of opioid addiction will often relapse when they only abstain from opioid use after detoxification. For some, the recovery process often includes relapse as a key component. Unfortunately, for those addicted to opioids, a relapse could be fatal.
One way to assist in abstaining from opioid use after detoxification is to begin a medicinal program. Medicines have been developed to reduce both cravings and negative withdrawal effects. The medicines have been successful in not creating the euphoric feelings produced by opioids, limiting their own addictiveness.
Methadone is one such drug created to eliminate cravings and withdrawal symptoms. A synthetic drug, Methadone acts on the very same opioid reactors in the brain by activating them slowly and reducing the desire to use. With more than 4 decades of successful use, the drug has become a staple in the long-term success of opioid treatment. However, Methadone prescriptions must be filled through specialized opioid treatment centers.
In 2002, the FDA approved Buprenorphine. Similar to Methadone, Buprenorphine attaches to opioid receptors in the brain. By slowly activating the receptors, the patients craving for opioids becomes greatly diminished. Moreover, because of the FDA's approval, certified physicians instead of specialized treatment facilities may prescribe Buprenorphine.
Behavioral Treatment Options for Opioid Addiction
In general, behavioral treatment begins by evaluating the history and reasons for a patient's opioid addiction. Behavioral treatment starts immediately after a patient completes the detoxification process. The goal is to work quickly and change behavioral patterns that could lead to opioid use.
Not only must there be an effort to eliminate the intake of opioids, but also an approach to address the anxieties, concerns, and worries recovering individuals will face during opioid addiction treatment. Arizona inpatient facilities offer programs specifically designed to help rebuild an individual's self-awareness and prepare them for returning to normal life. Mental, behavioral, and emotional rehabilitation is as important to the long-term sobriety success as the conquering the physical addiction to opioid drugs.
For example, a treatment center may offer individual counseling with trained and licensed staff. Confidential therapies are provided allowing patients to explore various topics. Without bias or judgment, patients learn the origins of their addiction and the path that led them there. By identifying the triggers of opioid use and the patient's individual strengths, recovering opioid users learn ways to suppress triggers and remain sober.
Opioid Addiction Treatment Arizona
Finding the right treatment center in Arizona is an important first step on the road to recovery. When evaluating your options, consider expanding your search well beyond your local community. Facilities such as Desert Cove Recovery offer an opportunity to provide a private environment to support your recovery, ensuring a patient's employment status or reputation remains intact.
Rehabs also need to be able to provide a wide range of treatment solutions. Establishments specializing only in detoxification will endure patients with a much higher relapse rate than centers such as Desert Cove Recovery who offer options from holistic care to outdoor therapy.
No matter where you live if you or a loved one is suffering from addiction, give us a call today. Help is just a phone call away.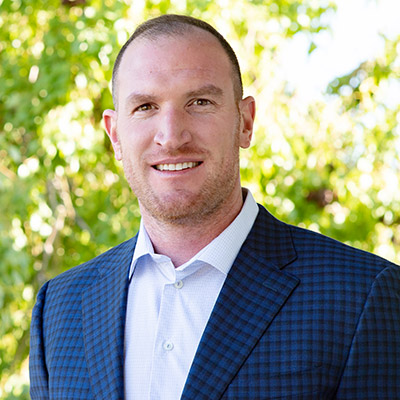 Blake Nichols is the Director of Operations at Desert Cove Recovery. Blake battled his own addiction to drugs and alcohol and was given the gift of recovery at the age of 23. Since 2008, Blake has dedicated his life and career to the field of addiction. He has experience in all aspects of addiction treatment including direct care, admissions, marketing, and administration.
Blake feels that the greatest reward of working in the recovery field is being part of the transformation that a person goes through from the time they arrive and begin treatment, through the hard work and the Miracle of recovery, and ultimately the change into a confident and capable person ready to carry the message of recovery.
"My career has focused on serving others. I have accepted ownership of my responsibilities as that is the key to working at the highest level of professionalism. I have worked to be positive and offer solution-based suggestions in my work and personal life."