Super Bowl LVI is fast approaching, and an estimated 96 million fans are likely to tune in for one of the greatest sporting events of the year.
Who'll be the winning team? Of course, we all have our favorites, but it comes down to who plays best on the day.
But not everything is left up to chance. One thing we can be sure of is that Super Bowl Sunday involves alcohol – lots of it. Alarmingly, football is becoming increasingly synonymous with binge drinking, thanks partly to the social aspects of having drinks while watching the big game.
From Super Bowl To Super Binge
The Super Bowl is the big event fans look forward to all season, especially if their team makes it. Even if you don't like the Super Bowl, however, it's still a tradition for many to gather with friends and family for a party. After all, there's always the glitzy halftime show and all the commercials to enjoy.
Because the Super Bowl is just as much a social event as a sports event, it's also an excuse to indulge in delicious food and have a few beers. For many, alcohol is an integral part of the day, whether a few beers, a glass of wine, or mixed drinks and shots.
According to data from Nielsen, in 2019, Americans spent $1.2 billion on beer in the two weeks leading to the Super Bowl, compared to $568 million on distilled spirits and $652 million on wine.1 That's a phenomenal amount of alcohol consumed over one weekend.
Unfortunately, it's not just sales of alcohol that rise. The Super Bowl has earned the title of being one of the most dangerous sporting events of the year. The National Highway Traffic Safety Administration claims that alcohol-related traffic fatalities increase by 50 percent on Super Bowl Sunday – an unfortunate statistic with tragic consequences for the driver, passengers, and anyone else on the road.2
Spectator or Player – Football Binge Drinking Affects Everyone
Super Bowl binge drinking isn't gender-specific. Society may associate football with male drinking habits, but women are just as likely to drink too much alcohol during the big game. Nielsen's research shows that the female SuperBowl fan base held steady at 46-47% of total viewership from Super Bowl XLVII in 2014 to Super Bowl LII in 2018.1
In addition, women are more likely to drink cocktails and wine than beer, with higher alcohol content. As the Nielson research shows, "Wine reigns supreme with women, remaining the most popular alcohol for off-premise sales."
Even more surprising is that alcohol doesn't just affect the sport's spectators. Over the last 25 years, 4 NFL players have been involved in an impaired-driving incident resulting in death. In 2021 alone, six NFL players have committed DUI offenses.2 Despite the NFL rolling out new guidelines for its alcohol sponsorship policy, there's still a long way to go before football breaks its association with alcohol abuse.
Why Binge Drinking During Football Is Risky For Your Health
It may only be one day, but the effects of binge drinking on your body are hard-hitting. Alcohol can lead to several harmful health issues, including:
Damage to your kidneys and liver
Reckless behavior and memory loss
Impairment of thought and decision-making
Inflammation of the stomach and pancreas
Long-term binge drinking can also lead to addiction, cancers, depression, and other mental or physical health conditions.
How To Enjoy A Safer, Sober Super Bowl This Year
There is a way forward for football fans struggling to enjoy their sport without using alcohol. Plan beforehand and enjoy a sober, more present SuperBowl.
Focus on enjoying the game and the food. Cut alcohol out of the equation entirely.
Enjoy a range of alcohol-free drinks.
Keep busy. Pass around the food or organize some Super Bowl-themed games.
Take a sober buddy with you to offer support if you find it difficult to abstain from alcohol.
Have an exit plan. It's okay to leave once the game's over and not stay to party through the night.
Host your own sober Super Bowl party without alcohol.
Offer fun alcohol-free cocktails or alcohol-free beer.
Need Alcohol Rehab in Arizona? Desert Cove Recovery Is Here To Support You Every Step Of The Way
If you're struggling with alcohol use and want help to get sober, Desert Cove Recovery is one of Arizona's premier drug, alcohol, and dual-diagnosis treatment centers. Our staff understands what it takes to recover from addiction to live a happy, healthy, and drug- and alcohol-free life.
We provide a safe, therapeutic, and nurturing environment to help you find the path to long-term growth and recovery, free from substance use.
Contact us today and start your journey to a happier, healthier, and sober life.
Sources:
[1] https://www.nielsen.com/us/en/insights/article/2018/super-bowl-52-who-s-watching-and-whats-filling-americans-baskets/ [2] https://databases.usatoday.com/nfl-arrests/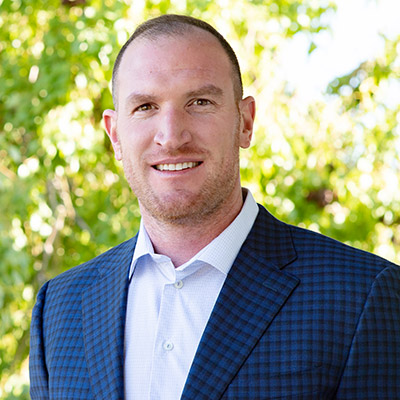 Blake Nichols is the Director of Operations at Desert Cove Recovery. Blake battled his own addiction to drugs and alcohol and was given the gift of recovery at the age of 23. Since 2008, Blake has dedicated his life and career to the field of addiction. He has experience in all aspects of addiction treatment including direct care, admissions, marketing, and administration.
Blake feels that the greatest reward of working in the recovery field is being part of the transformation that a person goes through from the time they arrive and begin treatment, through the hard work and the Miracle of recovery, and ultimately the change into a confident and capable person ready to carry the message of recovery.
"My career has focused on serving others. I have accepted ownership of my responsibilities as that is the key to working at the highest level of professionalism. I have worked to be positive and offer solution-based suggestions in my work and personal life."