Although stressful situations in life have been understood as being triggers for substance use disorders, a recent analysis of adolescents conducted by a student found that even negative attitudes about stress can create vulnerability to addiction. Kashfia Rahman, a 15-year old high school student, conducted the research, which was presented at the Intel International Science and Engineering Fair. It is the world's largest science competition for high school students.
Rahman's study, titled Making the Mind Matter, was awarded the Addition Science Award for 2016. The subtitle for the project was Stress Mindset Effects on Sleep Quality, Stress Response, Emotion and Cognition in the Developing Adolescent Brain and the Role of the Prefrontal-Amygdala Circut. She found that there was a direct correlation between a negative outlook on stress and a physical stress response that negatively impacts sleep quality, emotion and cognition. These symptoms create a situation where the adolescents are then more prone to substance abuse and addiction.
"This novel project shows us how a teen's approach to handling stress can impact addiction vulnerability, particularly in the developing brain," said NIDA Director Nora D. Volkow, M.D. "Ms. Rahman's work may ultimately help scientists develop new and innovative programs to prevent substance use."
The awards were presented at the Phoenix Convention Center in Arizona, and were coordinated by multiple organizations, including the National Institute on Drug Abuse (NIDA). Ms. Rahman was also a third-place winner last year. It is nice to see science fairs cultivating interest and ingenuity and also encouraging research in fields such as addiction. Hopefully the information found in Ms. Rahman's study can be used to emphasize other social programs in schools to help not just reduce stress, but also to positively impact thoughts about stress so that less young people become susceptible to addiction.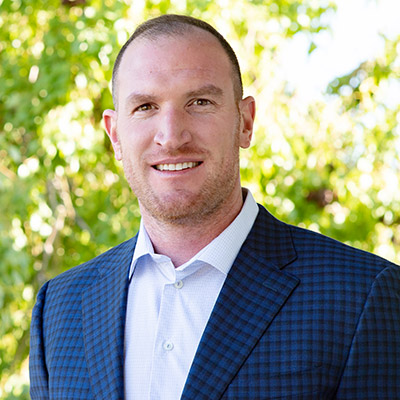 Blake Nichols is the Director of Operations at Desert Cove Recovery. Blake battled his own addiction to drugs and alcohol and was given the gift of recovery at the age of 23. Since 2008, Blake has dedicated his life and career to the field of addiction. He has experience in all aspects of addiction treatment including direct care, admissions, marketing, and administration.
Blake feels that the greatest reward of working in the recovery field is being part of the transformation that a person goes through from the time they arrive and begin treatment, through the hard work and the Miracle of recovery, and ultimately the change into a confident and capable person ready to carry the message of recovery.
"My career has focused on serving others. I have accepted ownership of my responsibilities as that is the key to working at the highest level of professionalism. I have worked to be positive and offer solution-based suggestions in my work and personal life."