Brain Cell Changes Linked to Opiate Addiction, Narcolepsy
UCLA researchers have made two discoveries that provide new information on chemical messengers in the brain regulating addiction and sleep. One of the new findings involves the brain of people living with heroin and other opiate addiction and the other involves the brain of drowsy mice.
In 2000, scientists at the University of California Los Angeles found that narcolepsy (a sleep disorder whose symptoms include excessive sleepiness, sleep attacks, hallucinations and loss of muscle control) is caused by loss of approximately 90 percent of the brain cells that contain the neurotransmitter hypocretin. This chemical messenger is normally present in 80,000 brain cells.
Narcolepsy and Opiate Addiction
Narcolepsy is not a common disorder, affecting about one in 2,000-3,000 people. It can go undiagnosed for a number of years, with the patient usually starting to experience symptoms in childhood or adolescence.
The results of a new study[1] have revealed that heroin addicts have 54 percent more hypocretin-secreting neurons that non-addicts, on average. Tests performed on mice have confirmed that opiate use is responsible for this increase. The jump in hypocretin cells lasted for up to four weeks after morphine treatment stopped, which is well after the morphine would have left the mice's bodies.
The researchers thought morphine, which is the active ingredient in heroin, may restore the hypocretin-producing neurons which are missing in narcolepsy patients. To put this idea to the test, they gave narcoleptic mice morphine. The researchers found that morphine increased the number of hypocretin-producing cells, and the symptoms of narcolepsy disappeared.
Brain Neurotransmitter May Contribute to Opioid Addiction and Cravings
The mice continued to produce hypocretin after they were taken off morphine. To the researchers, this observation led to a theory that humans may continue producing hypocretin after going through heroin detox (detoxification). The researchers thought the increase in hypocretin levels may be linked to opiate cravings and that bringing them close to "normal" levels might potentially reverse narcolepsy symptoms in humans.
More work will be needed with mice before this treatment approach can be recommended for human patients. Researchers would like to discover whether reducing the number of "excess" hypocretin cells could have a role in relieving withdrawal symptoms for long-term opiate users and preventing relapse once they are clean.
Source:
[1] http://stm.sciencemag.org/content/10/447/eaao4953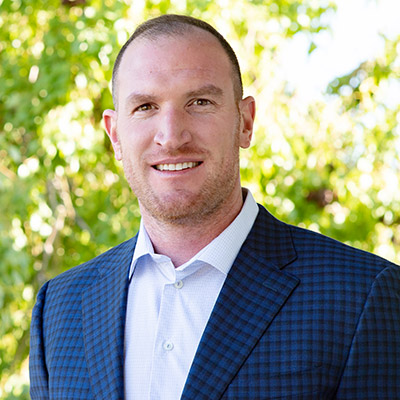 Blake Nichols is the Director of Operations at Desert Cove Recovery. Blake battled his own addiction to drugs and alcohol and was given the gift of recovery at the age of 23. Since 2008, Blake has dedicated his life and career to the field of addiction. He has experience in all aspects of addiction treatment including direct care, admissions, marketing, and administration.
Blake feels that the greatest reward of working in the recovery field is being part of the transformation that a person goes through from the time they arrive and begin treatment, through the hard work and the Miracle of recovery, and ultimately the change into a confident and capable person ready to carry the message of recovery.
"My career has focused on serving others. I have accepted ownership of my responsibilities as that is the key to working at the highest level of professionalism. I have worked to be positive and offer solution-based suggestions in my work and personal life."