It is no secret that many prescription pain medication addicts get their start by stealing from people's medicine cabinets. Oftentimes senior citizens are the target of these thefts because they are most commonly prescribed narcotics to manage pain and are less likely to notice if some of the pills go missing. The Graham County Substance Abuse Coalition in Arizona is setting out to enlighten senior citizens on the proper way to manage their prescription medication and also provide tips for what to look for if they suspect someone may be trying to take some of their pills.
"Our seniors are the most vulnerable when it comes to prescription drugs because, occasionally, family members steal their prescription drugs from them," explained Kathy Grimes, a coordinator for the Coalition.
The Graham County Substance Abuse Coalition wants senior citizens to start using pill organizers. These containers help keep track of the pills and if they the person has taken any. The group warns against carrying medication in a purse or in a car, this increases the chances that someone may have the opportunity to steal the pills. Another helpful tip, and something that is starting to gain national attention, is once the person no longer needs the prescription medication it is important to safely dispose of the pills. This prevents old prescriptions from stacking up in the medicine cabinet and keeps the drugs out of the hands of people who may use it to get high. Perhaps most importantly, never share any medication with other people. Not only is sharing medication unsafe but it is also against the law.
The Graham County Substance Abuse Coalition also teamed up with Mt. Graham Regional Medical Center Hospital Auxiliary, the Safford Lions Club and Southeastern Arizona Community Unique Services. The partnership between the groups that came together to educate senior citizens with hope to have made an impact on preventing drug abuse in the future.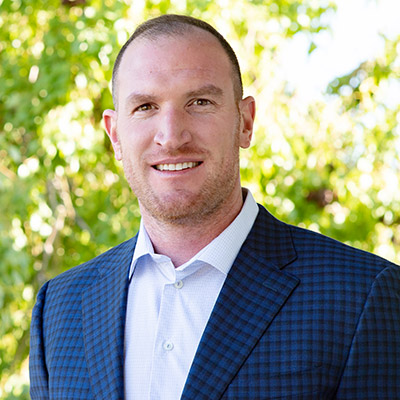 Blake Nichols is the Director of Operations at Desert Cove Recovery. Blake battled his own addiction to drugs and alcohol and was given the gift of recovery at the age of 23. Since 2008, Blake has dedicated his life and career to the field of addiction. He has experience in all aspects of addiction treatment including direct care, admissions, marketing, and administration.
Blake feels that the greatest reward of working in the recovery field is being part of the transformation that a person goes through from the time they arrive and begin treatment, through the hard work and the Miracle of recovery, and ultimately the change into a confident and capable person ready to carry the message of recovery.
"My career has focused on serving others. I have accepted ownership of my responsibilities as that is the key to working at the highest level of professionalism. I have worked to be positive and offer solution-based suggestions in my work and personal life."