One of the fastest growing categories of substance abuse is the use of synthetic drugs. It is also potentially one of the most dangerous since the toxic chemicals are produced in labs then added to something and packaged to attract young people. In the case of synthetic marijuana, the drug usually starts out in a liquid form that is then sprayed on dried leaves.
Officials warn that even though the contents may look similar to marijuana, the chemicals don't resemble THC and users often have no idea with the effects of them will be.
What's worse, is that use of these drugs continues to grow across the country, especially by younger populations. The drugs are often labeled as incense or potpourri and are sold under names like Scooby Snax, K2, Spice and many others.
According to American Association of Poison Control Centers, there have been 4,377 incidents of people suffering the effects of synthetic marijuana so far this year, compared to 3,682 in all of last year.
Speaking at a recent press conference, New York Police Commissioner William Bratton called the drug "weaponized marijuana," referring to its toxicity as well as the reports of violence connected to it. He and described it as "a great and growing concern." Bratton later told CNN, "these dangerous products do not belong on store shelves within our neighborhoods and are a threat to public health."
New York City EMS reported more than 400 cases of transports involving suspected synthetic marijuana in one month, and around 100 overdoses per month admitted to Bellevue Hospital alone.
While law enforcement officials and legislators work to keep the chemicals out of places like gas stations and convenience stores, the biggest defense is having a more effective drug prevention campaign so young people know to avoid these toxins.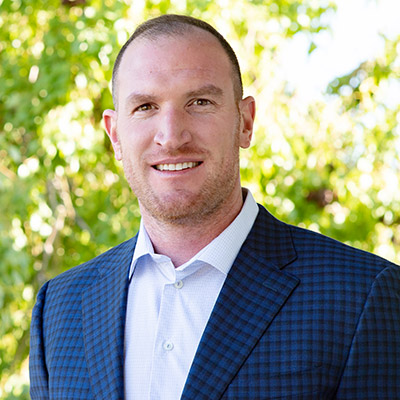 Blake Nichols is the Director of Operations at Desert Cove Recovery. Blake battled his own addiction to drugs and alcohol and was given the gift of recovery at the age of 23. Since 2008, Blake has dedicated his life and career to the field of addiction. He has experience in all aspects of addiction treatment including direct care, admissions, marketing, and administration.
Blake feels that the greatest reward of working in the recovery field is being part of the transformation that a person goes through from the time they arrive and begin treatment, through the hard work and the Miracle of recovery, and ultimately the change into a confident and capable person ready to carry the message of recovery.
"My career has focused on serving others. I have accepted ownership of my responsibilities as that is the key to working at the highest level of professionalism. I have worked to be positive and offer solution-based suggestions in my work and personal life."