It appears that CVS pharmacy chain is continuing to trail blaze in its commitment to advocating for better health conditions in the United States. They recently took a giant step by announcing that they were going to stop selling cigarettes in their stores, and now they have just announced that they are expanding their offering of the life-saving drug naloxone.
Naloxone is typically only available by prescription, but CVS is making it accessible to consumers without a prescription in 15 states, including Arkansas, California, Massachusetts, Minnesota, Mississippi, Montana, New Jersey, North Dakota, Pennsylvania, Rhode Island, South Carolina, Tennessee, Utah and Wisconsin.
With the drastic increase in opioid-related overdose deaths in the United States tied to drugs like narcotic painkillers and heroin, many officials throughout different parts of the country have advocated for making naloxone more available to people to help prevent casualties.
"Over 44,000 people die from accidental drug overdoses every year in the United States and most of those deaths are from opioids, including controlled substance pain medication and illegal drugs such as heroin. Naloxone is a safe and effective antidote to opioid overdoses and by providing access to this medication in our pharmacies without a prescription in more states, we can help save lives," said Tom Davis, RPh, Vice President of Pharmacy Professional Practices at CVS/pharmacy. "While all 7,800 CVS/pharmacy stores nationwide can continue to order and dispense naloxone when a prescription is presented, we support expanding naloxone availability without a prescription and are reviewing opportunities to do so in other states."
The pharmacy chain has also expanded its support of prescription drug take-back programs by providing more collection kits to local law enforcement and assisting in DEA-sponsored events.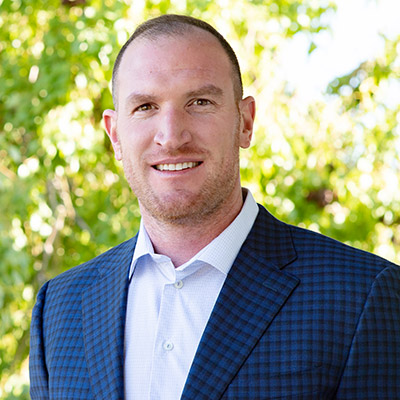 Blake Nichols is the Director of Operations at Desert Cove Recovery. Blake battled his own addiction to drugs and alcohol and was given the gift of recovery at the age of 23. Since 2008, Blake has dedicated his life and career to the field of addiction. He has experience in all aspects of addiction treatment including direct care, admissions, marketing, and administration.
Blake feels that the greatest reward of working in the recovery field is being part of the transformation that a person goes through from the time they arrive and begin treatment, through the hard work and the Miracle of recovery, and ultimately the change into a confident and capable person ready to carry the message of recovery.
"My career has focused on serving others. I have accepted ownership of my responsibilities as that is the key to working at the highest level of professionalism. I have worked to be positive and offer solution-based suggestions in my work and personal life."