DEA Suspends Louisiana Pharmacy Distributor Over Suspicious Orders
The Drug Enforcement Administration (DEA) announced that it has issued and served a Suspension Order on Morris & Dickson Company. The wholesale pharmaceutical distributor is situated in Shreveport, Louisiana.
The DEA alleges that the distributor failed to identify "large suspicious orders for controlled substances." These substances were sold to independent pharmacies that the DEA says had a questionable need for the drugs.
Hydrocodone and Oxycodone Purchases
The investigation centered on purchases of hydrocodone and oxycodone. It revealed that in some instances, the pharmacies were allowed to buy six times as much as a normal order. Regulations are in place requiring distributors to identify orders which are out of the norm; the DEA is alleging that Morris & Dickson Company failed to identify these large orders. As a result, millions of hydrocodone and oxycodone pills were distributed, in violation of existing law.
DEA Acting Administrator Robert W. Patterson stated that pharmaceutical distributors have an obligation to make sure that all controlled substances being ordered are for legitimate purposes. Distributors have a duty to "identify, recognize and report" any suspicious orders to the DEA.
Company Failed to File Suspicious Order Reports
The DEA became aware of the high-volume orders involved in this investigation in October 2017. The Agency's records revealed[1] that the company hadn't filed any suspicious order reports on any of the pharmacies placing the large orders. On review, the purchases made weren't in line with the pharmaceutical market:
• Independent retail pharmacies were buying more of the drugs than the largest chain pharmacies in the state.
• The pharmacies were buying more narcotics than several of the largest pharmacies in a single zip code.
The DEA states that more than four million people in the US are addicted to prescription pain medications. This figure includes 250,000 adolescents. Drug overdoses are the leading cause of death in the United States, surpassing deaths from motor vehicle accidents or deaths due to firearms.
Source:
[1] https://www.justice.gov/opa/pr/dea-suspends-registration-morris-dickson-company-distributing-controlled-substances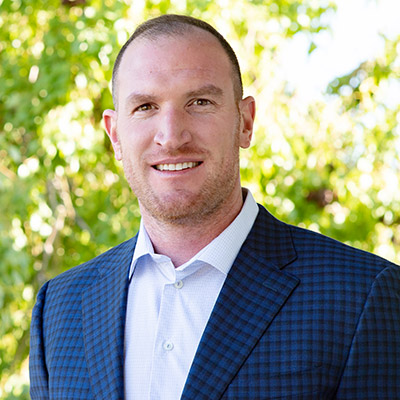 Blake Nichols is the Director of Operations at Desert Cove Recovery. Blake battled his own addiction to drugs and alcohol and was given the gift of recovery at the age of 23. Since 2008, Blake has dedicated his life and career to the field of addiction. He has experience in all aspects of addiction treatment including direct care, admissions, marketing, and administration.
Blake feels that the greatest reward of working in the recovery field is being part of the transformation that a person goes through from the time they arrive and begin treatment, through the hard work and the Miracle of recovery, and ultimately the change into a confident and capable person ready to carry the message of recovery.
"My career has focused on serving others. I have accepted ownership of my responsibilities as that is the key to working at the highest level of professionalism. I have worked to be positive and offer solution-based suggestions in my work and personal life."