Number of Addiction Recovery Programs Increasing on College Campuses
For many young people, experimenting with drugs and alcohol starts during their teen years. By the time some of them get to college, they have already developed an addiction and been to treatment. Some college campuses are responding[1] to this need by offering specific programs for students in recovery, including sober housing.
A college education is considered part of finding one's self as a young adult and a necessary step to prepare for certain career paths. For some students, it's their first taste of freedom in an atmosphere where there are multiple opportunities to party and no one to stop them.
Alcohol Use and Binge Drinking Among College Students
The National Institute on Alcohol Abuse and Alcoholism (NIAAA) reports that approximately 60 percent of college students in the 18-22 age group had consumed alcohol in the previous month. Almost two-thirds of those surveyed had engaged in binge drinking at the same time.
Students living with an addiction or those who are currently in recovery may be reluctant to seek help from their school, even though college counseling centers do offer services for substance abuse. This topic is not one that is usually highlighted in the information provided to prospective students and their parents.
Time to Provide Help for Students with Substance Abuse Problems
Recovery professionals feel that it's time to move past the stigma against people living with addiction, along with the perception that hard-partying is simply part of going away to college. Providing help for the students who need it can make a difference between moving on to living well and having life cut tragically short.
College recovery programs vary in philosophy, size and staffing levels. Many of them have specific requirements for how long a student must be clean before enrolling; some of them will make exceptions for students who stay clean once enrolled.
Rutgers University, Penn State and Slippery Rock University are among the schools offering recovery housing to students. The University of Pittsburgh and Temple University are considering implementing the idea.
Source:
[1] http://www.post-gazette.com/news/education/2018/04/21/alcohol-substance-opioids-college-west-virginia-university-penn-state-wvu-recovery-higher-education/stories/201804190194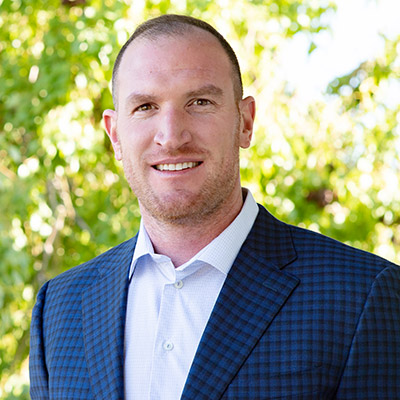 Blake Nichols is the Director of Operations at Desert Cove Recovery. Blake battled his own addiction to drugs and alcohol and was given the gift of recovery at the age of 23. Since 2008, Blake has dedicated his life and career to the field of addiction. He has experience in all aspects of addiction treatment including direct care, admissions, marketing, and administration.
Blake feels that the greatest reward of working in the recovery field is being part of the transformation that a person goes through from the time they arrive and begin treatment, through the hard work and the Miracle of recovery, and ultimately the change into a confident and capable person ready to carry the message of recovery.
"My career has focused on serving others. I have accepted ownership of my responsibilities as that is the key to working at the highest level of professionalism. I have worked to be positive and offer solution-based suggestions in my work and personal life."