In January, many households in the state of Arizona watched a documentary entitled, "Hooked: Tracking Heroin's Hold on Arizona". The 30-minute film followed different heroin addicts and their struggles, along with the attempts of Arizona police officers and health care provides to curb and treat the heroin epidemic in the state.
Students and faculty members at Arizona State University's Walter Cronkite School of Journalism and Mass Communication created the documentary in an attempt to educate people about the severity of the heroin problem in the state. Getting the word out to a broad audience was the intention, and it appears to have worked. The documentary ranked up near the Super Bowl in numbers of households in the state that tuned in to the broadcast. Since the airing of the documentary, many public officials, residents and law enforcement officers have much to say about the heroin problem in the state of Arizona.
"A true, strong demand-reduction program has a focused media component to it (through which) we could dramatically change people's views about drug use in the America, not just in Arizona," explained Michael Frazier, chief of police in Surprise, Arizona. It appears that many people agree with Frazier, using the media to further drug education and highlighting the problem in such a way that everyone understands the nature of the crisis is illustrated by studies that show a decrease in drug use after major ad campaigns are run that portray drugs in a negative light. The problem that many organizations face in Arizona, and the rest of the country, is that ad spots are expensive and it is difficult to maintain funding for far-reaching ad campaigns. Additionally, much more than ad campaigns must be done, as it takes in-person efforts from friends, family members, teachers and community leaders.
The documentary comes at a time when the United States is seemingly at its peak in opiate consumption. In fact, the country only has about 5% of the world's population but it consumes 99% of all the hydrocodone in the world and 54% of all the Oxycontin on the market. These extreme numbers indicate the real drug problem the nation is facing and shows the need for more documentaries and awareness efforts are needed.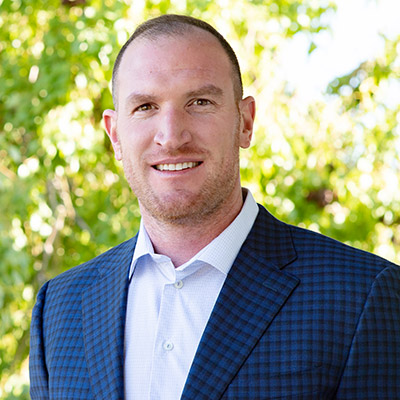 Blake Nichols is the Director of Operations at Desert Cove Recovery. Blake battled his own addiction to drugs and alcohol and was given the gift of recovery at the age of 23. Since 2008, Blake has dedicated his life and career to the field of addiction. He has experience in all aspects of addiction treatment including direct care, admissions, marketing, and administration.
Blake feels that the greatest reward of working in the recovery field is being part of the transformation that a person goes through from the time they arrive and begin treatment, through the hard work and the Miracle of recovery, and ultimately the change into a confident and capable person ready to carry the message of recovery.
"My career has focused on serving others. I have accepted ownership of my responsibilities as that is the key to working at the highest level of professionalism. I have worked to be positive and offer solution-based suggestions in my work and personal life."