When you're battling a substance abuse disorder, your family can play a crucial role in your addiction. For many, family is a trigger for people to abuse substances as they look for ways to cope and escape. We're going to take a closer look at how family impacts addiction and why it's important to seek treatment to get on the road to recovery.
How Family Impacts Addiction Negatively
If family life is less than ideal and there is a great deal of tension, some people may turn to drugs and alcohol to ease the stress. What may start as one drink can quickly turn into an addiction as they realize they need more of the substance to achieve the same feelings. This is how addiction begins.
Others may turn to drugs to deal with any arguments that may be going on at home. When communication has broken down, some people are not sure where to turn. They find unhealthy ways to cope, which can result in a substance abuse disorder.
If someone is experiencing anxiety or depression due to what's going on at home, they may also turn to drugs or alcohol. Those who fall into this category may later find themselves dealing with a dual diagnosis. A dual diagnosis occurs when someone deals with a mental health problem and an addiction simultaneously.[2] It's estimated that 45% of Americans are dealing with a dual diagnosis.[3]
Family can also impact addiction negatively if there are family members who have an addiction. In many families where a young person is addicted to drugs or alcohol, there is also an adult battling the same problem.[1] This cycle can continue if the family members do not seek the proper treatment.
Continued after video:
Sometimes, family members think they are helping a loved one, but they are only enabling their addiction in reality. This can happen when they constantly support their addiction monetarily.[1] A loved one may ask for money for something else when it is really being used for drugs or alcohol. Family members may realize this but continue to give money.
How Family Can Impact Addiction in a Positive Way
While family can negatively impact addiction, they can also help people get on the road to recovery. Many times, family members are the ones who seek treatment for a loved one who may not realize there is an issue or are reluctant to get help.[4]
Family can help by finding the proper treatment and helping them avoid the people and places that may have contributed to their addiction. They can also support them during their recovery, which may mean being present and offering to listen.
Family members can help find a loved one a place to live if needed or maybe even a new job. The idea is to provide support while still encouraging a loved one to learn to do things on his own.
One of the most important ways family impacts addiction in a positive way is to be understanding. If a loved one happens to relapse, being there to help them get back on track is key.[4] This can work to make or break someone's chances of becoming sober.
Get Help Today
At Desert Cove Recovery, we encourage family members to take an active role in their loved one's recovery. Many families go to therapy together to help a loved one get sober. This is most beneficial when there are underlying family problems. We offer therapy in a family setting as well as individual sessions. Combining these allows our patients to talk one-on-one with a therapist and talk about any problems the family may be facing.
For more information on treatments at Desert Cove Recovery and to learn more about how family can impact addiction, call us or contact us online for more information.
Sources:
[1] Chapter 2 Impact of Substance Abuse on Families – Substance Abuse Treatment and Family Therapy – NCBI Bookshelf (nih.gov), https://www.ncbi.nlm.nih.gov/books/NBK64258/ [2] Dual Diagnosis: MedlinePlus, https://medlineplus.gov/dualdiagnosis.html [3] Important Statistics on Dual Diagnosis, https://dualdiagnosis.org/dual-diagnosis-treatment/important-statistics/ [4] How can friends and family help? | Easy Read (drugabuse.gov), https://easyread.drugabuse.gov/content/how-can-friends-and-family-help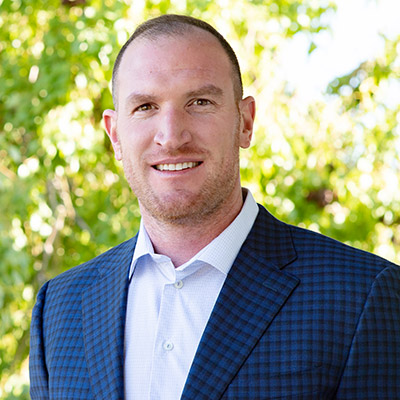 Blake Nichols is the Director of Operations at Desert Cove Recovery. Blake battled his own addiction to drugs and alcohol and was given the gift of recovery at the age of 23. Since 2008, Blake has dedicated his life and career to the field of addiction. He has experience in all aspects of addiction treatment including direct care, admissions, marketing, and administration.
Blake feels that the greatest reward of working in the recovery field is being part of the transformation that a person goes through from the time they arrive and begin treatment, through the hard work and the Miracle of recovery, and ultimately the change into a confident and capable person ready to carry the message of recovery.
"My career has focused on serving others. I have accepted ownership of my responsibilities as that is the key to working at the highest level of professionalism. I have worked to be positive and offer solution-based suggestions in my work and personal life."