When we think about people dealing with a substance abuse disorder, many people would not include the elderly in that group. But statistics show that there are many elderly people battling addiction, perhaps far more than realized previously. A person is considered an elderly addict if they are age 65 or older. The University of Pennsylvania Health System reports that 2.5 million older adults are battling a drug or alcohol problem.1
When discussing elderly addicts, it's also important to consider these statistics:1
6-11% of elderly hospital admissions are a result of an alcohol or drug problem
14% of elderly emergency room admissions are a result of an alcohol or drug problem
20% of elderly psychiatric hospital admissions are a result of an alcohol or drug problem
We're going to take a close look at what substances elderly people are abusing, why they are so vulnerable, and how helping to find treatment is beneficial.
What substances lead to addiction in the elderly?
When examining the substances that elderly people are abusing, prescription medications are on the top of the list. Older adults are prescribed nearly 17 million prescriptions for tranquilizers. One of these drugs categories, Benzodiazepines, is the most commonly misused and abused prescription medication.1 They are often prescribed under the names Xanax and Valium. These drugs often used to treat pain, anxiety, and insomnia can become highly addictive.
Continued after video:
Alcohol is another substance that greatly affects the elderly. Statistics show that around 11% of those over age 65 report binge drinking.2 Losing a spouse can significantly impact an elderly person's alcohol use. Widowers over the age of 75 have the highest alcoholism rate in the U.S.1
Why are elderly people vulnerable to addiction?
One of the reasons elderly people can become vulnerable to addiction is that they are dealing with the aging process. This brings concerns about physical health that may lead them to abuse substances. It may also lead to depression in some people.
Besides the general fact of getting older, the elderly may also be dealing with the death of a spouse. This may explain why so many widowers are abusing alcohol. When they lose a spouse, they may feel alone and isolated, leading them to turn to alcohol.
Dealing with retirement may also make the elderly turn to alcohol due to feelings of isolation and losing the interaction found in a job. Retirement can also bring financial concerns and stress. Altogether, these issues can lead to an elderly person developing a substance use disorder.
Health Problems for Elderly Addicts
While anyone dealing with a substance abuse disorder can face health problems, these issues become more severe for the elderly, especially with alcohol. This is because aging can lower the body's tolerance to alcohol.1 Since they can feel the effects quicker, they are more prone to accidents and other injuries.
Heavy drinking can also worsen current health conditions such as high blood pressure, diabetes, memory problems, and congestive heart failure.
Helping an Elderly Addict Get Treatment
Helping an elderly person get the addiction treatment they need can be difficult because alcohol and drug abuse can be hard to detect. Some people mistake it for the signs of aging. If an older person lives alone and is isolated, recognizing the signs of addiction can become more difficult.
In other cases, an elderly person may be on multiple medications, making it difficult to detect an addiction. Signs of addiction in the elderly can include:
Slurred speech
Decreased appetite
Blackouts
Social withdrawal
Depression
Weight Loss
If you notice any of these symptoms in an older loved one, it's essential to get them treatment. At Desert Cove Recovery, we help people of all ages battle their substance abuse disorders. We customize our programs to provide the right treatment needed for a specific patient's recovery, not someone else's.
Through therapy sessions and holistic treatments, people learn to overcome their addiction at any age. If you or a loved one needs help with a substance abuse disorder, contact our team at Desert Cove Recovery. We are here to help you get the treatment you need to begin a sober life.
Sources:
[1] http://www.uphs.upenn.edu/addiction/berman/family/addiction.html
[2] https://www.niaaa.nih.gov/alcohols-effects-health/special-populations-co-occurring-disorders/older-adults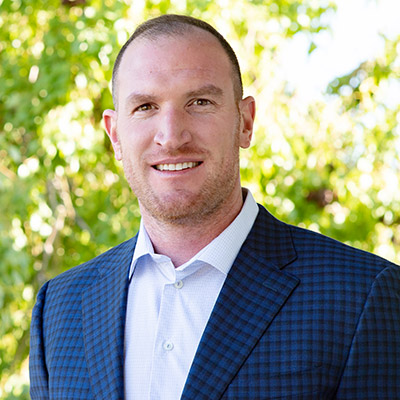 Blake Nichols is the Director of Operations at Desert Cove Recovery. Blake battled his own addiction to drugs and alcohol and was given the gift of recovery at the age of 23. Since 2008, Blake has dedicated his life and career to the field of addiction. He has experience in all aspects of addiction treatment including direct care, admissions, marketing, and administration.
Blake feels that the greatest reward of working in the recovery field is being part of the transformation that a person goes through from the time they arrive and begin treatment, through the hard work and the Miracle of recovery, and ultimately the change into a confident and capable person ready to carry the message of recovery.
"My career has focused on serving others. I have accepted ownership of my responsibilities as that is the key to working at the highest level of professionalism. I have worked to be positive and offer solution-based suggestions in my work and personal life."