With the ongoing media attention the NFL is receiving for allegedly providing players with illegal prescriptions of narcotic painkillers, the Colts have spoken out against prescription drug abuse. As we reported earlier, several former NFL players have accused the NFL of keeping them medicated on the prescription painkillers without allowing for healing time on game-related injuries and handing out opiates without a prescription. The Colts have partnered up with the Indiana Prescription Drug Abuse Prevention Task Force to warn of the dangers of prescription drug abuse and highlight the growing problem in Indiana.
Nearly 1,000 Indiana residents died from prescription drug abuse-related causes in 2012 alone, a number that has doubled in less than a decade. Indiana physicians have caused the state to be ranked in the top ten in the country when it comes to the amount of prescription painkillers that are prescribed. Perhaps due to the amount of prescriptions that are being written, Indiana is also 17th when it comes to overdoses in the country. These alarming statistics have prompted the NFL team and Attorney General Greg Zoeller to speak up and take a stand against prescription drug abuse.
"Teaming with the Colts and their professional athletes will allow us to focus public attention on this epidemic and the need to help those held in the grip of pain and addiction. My hope is that, with the support of the Colts we can save many lives from this growing problem" explains Zoeller.
Colts owner and CEO, Jim Irsay, is proud to be speaking out against prescription drug abuse. He stated that when you look at the numbers it is clear that prescription drug abuse is not just affecting one section of the population. Prescription drug abuse is widespread and a problem that many Indiana residents are dealing with. Using the Colts as a platform for change is something that will reach more than one group of people. One way that the Colts are supporting an anti-prescription drug abuse campaign is by supporting the Indiana Prescription Drug Abuse Task Force during "Colts City". The task force will have a booth and be passing around flyers as well as answering any questions.
Skeptics might think this is more of a PR move by the team, especially since Irsay was arrested in March and charged with a DUI. He claimed he hasn't had any alcohol in over a decade, but declined to comment about what substance he had consumed. Hopefully this marks a turning point for his personal recovery and also serve as an example for other NFL franchises to follow regarding combating prescription drug abuse.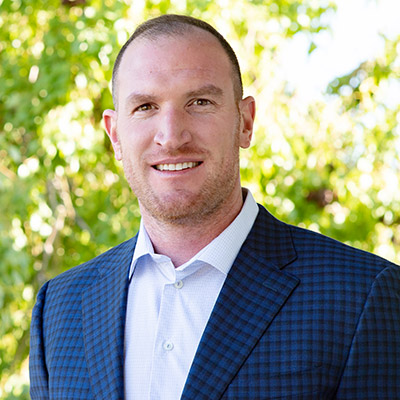 Blake Nichols is the Director of Operations at Desert Cove Recovery. Blake battled his own addiction to drugs and alcohol and was given the gift of recovery at the age of 23. Since 2008, Blake has dedicated his life and career to the field of addiction. He has experience in all aspects of addiction treatment including direct care, admissions, marketing, and administration.
Blake feels that the greatest reward of working in the recovery field is being part of the transformation that a person goes through from the time they arrive and begin treatment, through the hard work and the Miracle of recovery, and ultimately the change into a confident and capable person ready to carry the message of recovery.
"My career has focused on serving others. I have accepted ownership of my responsibilities as that is the key to working at the highest level of professionalism. I have worked to be positive and offer solution-based suggestions in my work and personal life."