A new study came out indicating that Caucasians aged 18-44 were the largest group of people dying from heroin-related causes. This report is a surprise to many, as heroin used to be a drug used almost exclusively by African American and Mexican men just over a decade ago. In the last several years heroin has gained popularity with the younger crowd and has made its way into every race. Heroin is now a drug that is easily accessible by everyone and most common amongst those in the suburbs.
The Centers for Disease Control and Prevention (CDC) focused on heroin related deaths from 2002 – 2011. They found that in 2002 the highest group of heroin related deaths was among African Americans, aged 45-65 years old. By 2011, Caucasians had surpassed the African American group by more than double.
Researchers have indicated that the increase in painkillers being prescribed may be part of the reason why so many more people are becoming addicted to heroin and subsequently dying from heroin related deaths. Young adults are oftentimes either prescribed narcotic painkillers or obtain them from other people who are prescribed the powerful drug. Once addicted to the pills, addicts often resort to using heroin. Heroin is cheaper and becoming easier to obtain than prescription pain medication.
States all over the country are looking into how they can put a stop to the heroin epidemic that is sweeping through the nation. Many public officials are pointing their fingers at the medical community. Law enforcement and those in government are calling for more strict guidelines when prescribing narcotic painkillers. Many states have instituted a prescription monitoring program that will notify law enforcement and physicians if a person is attempting to obtain more than one prescription for narcotics. This allows doctors to keep an eye on their patients and reduce the risk of over-prescribing.
The medical community and municipalities are fighting back as well. There are several lawsuits being filed against multiple pharmaceutical companies. The lawsuits allege that the drug companies were not forthright with the side effects of many of the painkillers and that salespeople and other representatives failed to fully explain the powerful addictive nature of some of these medications.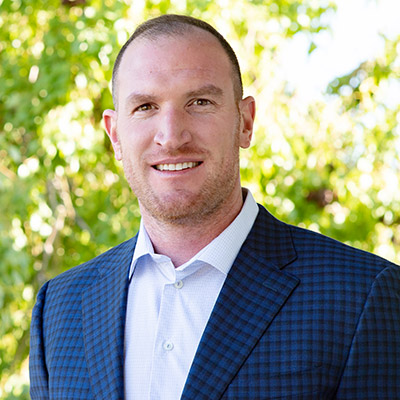 Blake Nichols is the Director of Operations at Desert Cove Recovery. Blake battled his own addiction to drugs and alcohol and was given the gift of recovery at the age of 23. Since 2008, Blake has dedicated his life and career to the field of addiction. He has experience in all aspects of addiction treatment including direct care, admissions, marketing, and administration.
Blake feels that the greatest reward of working in the recovery field is being part of the transformation that a person goes through from the time they arrive and begin treatment, through the hard work and the Miracle of recovery, and ultimately the change into a confident and capable person ready to carry the message of recovery.
"My career has focused on serving others. I have accepted ownership of my responsibilities as that is the key to working at the highest level of professionalism. I have worked to be positive and offer solution-based suggestions in my work and personal life."