While innumerable people around the country are preparing for the new year with typical resolutions such as losing weight, exercising more, eating better or taking vacations, there are millions of Americans hoping to become drug-free in 2016.
Here are a few New Year's recovery tips:
1. Decide – The first thing you have to do is decide that you no longer want to be addicted and lead the lifestyle that is associated with it. Making this decision automatically puts you ahead of the pack on your road to recovery, as others may still be struggling with the idea of sobriety.
2. Get help – If you haven't done so already, enrolling in a treatment program is the best way to build a solid foundation for recovery by learning the tools you'll need and having an opportunity to address many of the issues that have been barriers for you previously.
3. Develop a recovery plan – People aren't magically cured after they leave a treatment center. Sustained recovery takes work and perseverance. This is something that should incorporate all areas of your life so that you can continue building on the foundation that you've set for your new life.
4. Stay connected – Recovery support groups such as Alcoholics Anonymous, Narcotics Anonymous and other similar meetings or organizations can be vital components to long-term sobriety. They have helped millions of people by providing a safe place to go and people to be with who share your same goal of recovery. You can also stay connected to treatment center alumni organizations, recovery advocacy groups and other similar forms of support.
5. Help others – One of the greatest aspects of 12 step groups is the action of Sponsorship. Just as having a Sponsor when you first join is beneficial to helping you through a crucial time, becoming a Sponsor is invaluable toward maintaining sobriety. This can also come in other forms, such as volunteering with your church, civic groups or other non-profit organizations. The point is to stay involved in drug-free activities designed to help other people.
Of course there are many other helpful tips for long-term recovery, but these five can help you make 2016 one that is drug-free and happy. If you have any questions or would like help implementing this now, contact us today.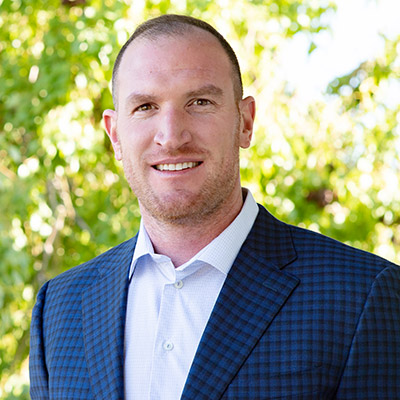 Blake Nichols is the Director of Operations at Desert Cove Recovery. Blake battled his own addiction to drugs and alcohol and was given the gift of recovery at the age of 23. Since 2008, Blake has dedicated his life and career to the field of addiction. He has experience in all aspects of addiction treatment including direct care, admissions, marketing, and administration.
Blake feels that the greatest reward of working in the recovery field is being part of the transformation that a person goes through from the time they arrive and begin treatment, through the hard work and the Miracle of recovery, and ultimately the change into a confident and capable person ready to carry the message of recovery.
"My career has focused on serving others. I have accepted ownership of my responsibilities as that is the key to working at the highest level of professionalism. I have worked to be positive and offer solution-based suggestions in my work and personal life."