Perhaps not surprisingly, researchers have found a link between youth who witness drug sales in their neighborhood and those who wind up abusing drugs. Generally, people focus on the influence that family or peers have on a child, but one study is looking at the larger environmental factors when it comes to influence. The study shows that children who observe the sale of drugs are more likely to abuse harder drugs and in greater quantities as well.
"Those who reported seeing neighborhood sales 'almost every day' were eleven times more likely to report thirty-day use of more than one illicit drug compared to those who reported never seeing neighborhood drug sales and reported no thirty-day use of illicit drugs," explained Dr. Dustin T. Duncan, an assistant professor of Population Health at NYU and researcher on the study.
Researchers understood that peer disapproval of drug use is one of the biggest deterrents to abuse, and they examined the link between peer disapproval and the frequency of neighborhood drug sales. For those who witnessed drug sales almost every day, peers were less likely to report this information to their friends who strongly disagreed with marijuana abuse. Since children were avoiding the involvement of a disapproving peer, researchers point out that they were more likely to abuse drugs as well. Seeing drug sales almost everyday normalizes the activity and makes it more acceptable to children.
As the data was further examined, it was pointed out that there is a fine line between utilizing disapproving peers as a tool against drug use and having those disapproving peers push their friends towards drug use. If the disapproval is too great many youth will not seek out those friends to discuss drug use or drug popularity in their neighborhood, thus preventing those friends from dissuading the use.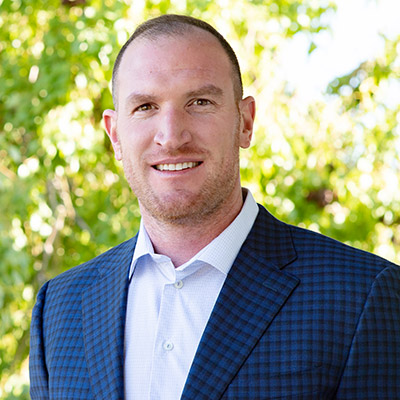 Blake Nichols is the Director of Operations at Desert Cove Recovery. Blake battled his own addiction to drugs and alcohol and was given the gift of recovery at the age of 23. Since 2008, Blake has dedicated his life and career to the field of addiction. He has experience in all aspects of addiction treatment including direct care, admissions, marketing, and administration.
Blake feels that the greatest reward of working in the recovery field is being part of the transformation that a person goes through from the time they arrive and begin treatment, through the hard work and the Miracle of recovery, and ultimately the change into a confident and capable person ready to carry the message of recovery.
"My career has focused on serving others. I have accepted ownership of my responsibilities as that is the key to working at the highest level of professionalism. I have worked to be positive and offer solution-based suggestions in my work and personal life."