Addicts who abuse prescription painkillers often turn to heroin as well. This phenomenon has plagued society for the last several years. Some people insist that in order to reduce heroin addiction in the country, the prescription painkiller epidemic must be solved first. Others caution that by making prescription painkillers harder to obtain, that policy makers will drive users to toward heroin. In order to develop the best plan of attack for reducing heroin and prescription painkiller abuse, ongoing studies are being conducted and analyzed on different demographics that abuse these types of drugs.
One recent study shows that veterans are more likely to use heroin if they have misused prescription painkillers in the past. Veteran healthcare, including mental health, has been an ongoing concern of late, as they deserve the best care our nation can provide. Veterans and other people who present with suspicious behavior regarding their prescription painkillers should be more closely monitored by medical professionals for potential heroin abuse in the future. The results of this study appear in the journal Addiction.
"Our findings demonstrate a pattern of transitioning from non-medical use of prescription opioids to heroin use that has only been demonstrated in select populations. Our findings are unique in that our sample of individuals consisted of patients who were receiving routine medical care for common medical conditions," explained David Fiellin, the co-author of the study.
This specific information and method of study can now also be applied to other groups to better document the link of painkillers and heroin addiction. As more information is gathered about the transition into heroin abuse, the more specialized prevention programs can be.
For people who do become dependent on opiates, including veterans and other populations, should seek out effective addiction treatment programs such as Desert Cove Recovery.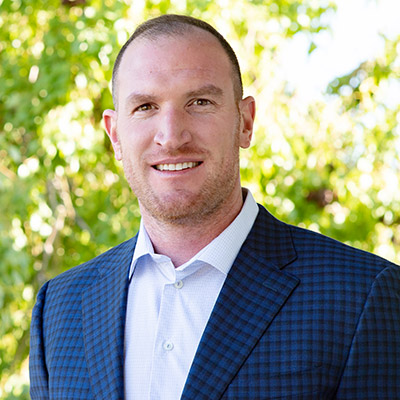 Blake Nichols is the Director of Operations at Desert Cove Recovery. Blake battled his own addiction to drugs and alcohol and was given the gift of recovery at the age of 23. Since 2008, Blake has dedicated his life and career to the field of addiction. He has experience in all aspects of addiction treatment including direct care, admissions, marketing, and administration.
Blake feels that the greatest reward of working in the recovery field is being part of the transformation that a person goes through from the time they arrive and begin treatment, through the hard work and the Miracle of recovery, and ultimately the change into a confident and capable person ready to carry the message of recovery.
"My career has focused on serving others. I have accepted ownership of my responsibilities as that is the key to working at the highest level of professionalism. I have worked to be positive and offer solution-based suggestions in my work and personal life."