A recent study conducted in part by the American Bar Association (ABA) shows that lawyers have a higher rate of problematic drinking than the rest of the population as a whole. It was noted that attorneys earlier in their career seem to have higher levels of stress and anxiety, which appear to be the main contributing factors.
Approximately 15,000 attorneys across 19 states were polled about the frequency and quantity of alcohol they consumed. It was discovered that 21 percent of these attorneys fell into the category of problem drinking, a rate that was three times higher than the average adult. They were also found to have higher levels of depression and anxiety as well.
"Any way you look at it, this data is very alarming, and paints the picture of an unsustainable professional culture that's harming to many people. Attorney impairment poses risks to the struggling individuals themselves and to our communities, government, economy and society. The stakes are too high for inaction," explained attorney Patrick R. Krill with the Hazelden Betty Ford Foundation, co-sponsors of the study.
Other than the safety and welfare of the attorney population, a major concern that this study brings up is the wellbeing of the clients that are employing lawyers who are drinking too much alcohol. Oftentimes when someone pays for an attorney they are dealing with intense, sometimes scary, situations that require a confident, healthy and sober attorney. Lawyers who are problem drinkers are less likely to be able to represent their clients to the best of their ability. "We are handling people's important matters. It's an obligation to be in good shape," Krill explained.
One positive result of the study is that the ABA hopes that the information will be used to educate lawyers as to the risks that their profession is struggling with. Having better identification of physical and mental health problems associated with being an attorney, or any other profession, can lead to programs being developed that can help members become more aware of them and learn tools to prevent things like alcohol abuse from occurring.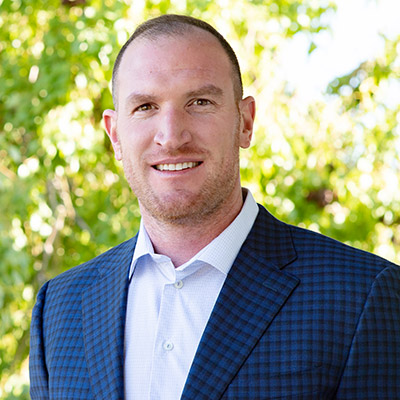 Blake Nichols is the Director of Operations at Desert Cove Recovery. Blake battled his own addiction to drugs and alcohol and was given the gift of recovery at the age of 23. Since 2008, Blake has dedicated his life and career to the field of addiction. He has experience in all aspects of addiction treatment including direct care, admissions, marketing, and administration.
Blake feels that the greatest reward of working in the recovery field is being part of the transformation that a person goes through from the time they arrive and begin treatment, through the hard work and the Miracle of recovery, and ultimately the change into a confident and capable person ready to carry the message of recovery.
"My career has focused on serving others. I have accepted ownership of my responsibilities as that is the key to working at the highest level of professionalism. I have worked to be positive and offer solution-based suggestions in my work and personal life."