Prescription drug abuse is the top concern for most people when it comes to addiction, according to a recent survey. Although this year there is a sign that painkiller abuse has declined slightly, many suspect it is only because those users went on to heroin.
According to the poll conducted by The Boston Globe and Harvard T.H. Chan School of Public Health, more than half of American citizens consider the prescription drug abuse problem a very serious problem in their state. Almost four out of ten (39%) U.S. residents agreed that the painkiller problem has gotten worse in the last five years and another 38% feel the problem has stayed the same.
"For much of the public, the issue of prescription painkiller abuse is not just a remote concern; it's a problem they see in their personal lives," explained Robert J. Blendon, a professor of Health Policy and Political Analysis.
Almost 40% of participants admitted to knowing someone who struggled with a prescription painkiller problem within the past five years. Sadly, 21% of them had passed away as a result of their prescription drug use. There are about 16,000 deaths annually from prescription painkillers now.
The poll also examined why people consider the prescription painkiller problem has gotten so out of control in the United States. Almost half of those asked felt that a major problem was due to people holding on to medications after they were done using them and having the medication stolen or taken by those that are in the throes of an addiction. Pills being sold on the black market are often where addicts acquire their drugs. While many states have instituted a drug disposal program, it is necessary to continue to educate the public so they are aware that these programs exist.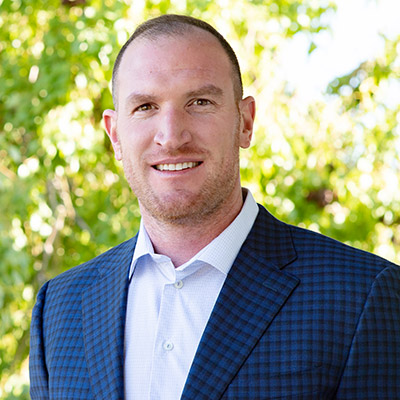 Blake Nichols is the Director of Operations at Desert Cove Recovery. Blake battled his own addiction to drugs and alcohol and was given the gift of recovery at the age of 23. Since 2008, Blake has dedicated his life and career to the field of addiction. He has experience in all aspects of addiction treatment including direct care, admissions, marketing, and administration.
Blake feels that the greatest reward of working in the recovery field is being part of the transformation that a person goes through from the time they arrive and begin treatment, through the hard work and the Miracle of recovery, and ultimately the change into a confident and capable person ready to carry the message of recovery.
"My career has focused on serving others. I have accepted ownership of my responsibilities as that is the key to working at the highest level of professionalism. I have worked to be positive and offer solution-based suggestions in my work and personal life."