A new study shows that teenagers are actually more likely to experiment and abuse ADHD drugs than older college students. This goes against the common belief that college students are the most likely to resort to medications like Adderall or Ritalin in order to study for exams and juggle new responsibilities.
The results of the research are published in the July issue of the journal Drug and Alcohol Dependence and shows that children aged 16 to 19 are the most likely to abuse prescription stimulant drugs. The results from the study illustrate the need to educate children against drug abuse at younger ages.
"We need to have a realistic understanding of when young people are beginning to experiment with stimulants, so we can prevent them from misusing for the first time. To prevent someone from using for the first time is often more cost efficient and effective than trying to intervene once they have done it, whether a few times or for years," explained Elizabeth Austic, the lead author of the study from the University of Michigan.
The benefit to studies like this one is that educators and parents are more aware of the age group that education and prevention methods need to start. Instead of waiting until children are in high school to talk about certain topics or substances, frankly addressing the issues with children at younger ages seems to be a better tactic. By the time children reach the age of 16, where temptation to abuse ADHD medication appears to begin its peak range, they may have already made up their minds about how they feel about drugs.
Another interesting aspect of the study was the revelation that 18 year-old women are twice as likely to abuse prescription stimulants as their male counterparts. Much of this is attributed to the appetite suppressant qualities of the drugs and the pressure to appear or feel thinner. All of this shows that our young people are under tremendous stress and are continuously exposed to dangerous substances as means of coping in life. We must work smarter earlier in their lives to help them be more resilient to those pressures, as well as change cultural norms that create the false perceptions about life.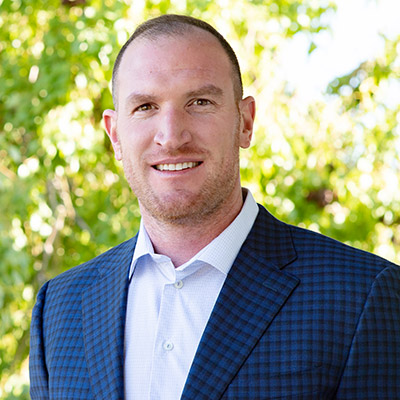 Blake Nichols is the Director of Operations at Desert Cove Recovery. Blake battled his own addiction to drugs and alcohol and was given the gift of recovery at the age of 23. Since 2008, Blake has dedicated his life and career to the field of addiction. He has experience in all aspects of addiction treatment including direct care, admissions, marketing, and administration.
Blake feels that the greatest reward of working in the recovery field is being part of the transformation that a person goes through from the time they arrive and begin treatment, through the hard work and the Miracle of recovery, and ultimately the change into a confident and capable person ready to carry the message of recovery.
"My career has focused on serving others. I have accepted ownership of my responsibilities as that is the key to working at the highest level of professionalism. I have worked to be positive and offer solution-based suggestions in my work and personal life."