New research shows that gun owners who have prior convictions for alcohol-related offenses, such as drunk and disorderly conduct or DUI (driving under the influence) are as many as five times as likely to be arrested for a firearms-related or violent crime than those who have not.
The study was undertaken by a research team from the Violence Prevention Research Program at the University of California, Davis. It found that a prior conviction for a crime that involved alcohol was a much higher indication of future violent behavior for a person than a conviction for most any other type of crime. The researchers included other violent ones in their scope before coming to this conclusion.
Study Looked at Criminal Records of Gun Owners
The study examined the criminal records of more then 4,000 gun owners in California who bought a handgun from a licensed firearm dealer in the year 1977. During the next 14 years, close to one-third of the buyers (32.8 percent) with previous convictions for alcohol-related offenses went on to either commit a firearm-related or violent crime.
Approximately 16 percent of the offenders were arrested for robbery, rape, murder or aggravated assault. The researchers found that gun owners who had no criminal record when they bought their weapon were much less likely to commit a crime. The study revealed that only 5.7 percent of gun owners in this category were arrested for a gun-related or a violent crime; only 3 percent were charged with a serious violent crime.
Previous Studies Linked Alcohol Use and Gun Offenses
Previous studies have also linked alcohol use and gun-related offenses. One meta-study analyzed information from over 28,000 homicide offenders from nine countries. It found that, on average, nearly half of homicide offenders (48 percent) were under the influence of alcohol at the time they committed their offense. The study also found that 38 percent of the offenders were intoxicated.
The study found no demographic variations with regard to age, race or gender. The number of offenders who where under the influence of alcohol was lower among those who committed a crime with a firearm. The researchers concluded that communities with high homicide rates should take steps to lower rates of alcohol consumption.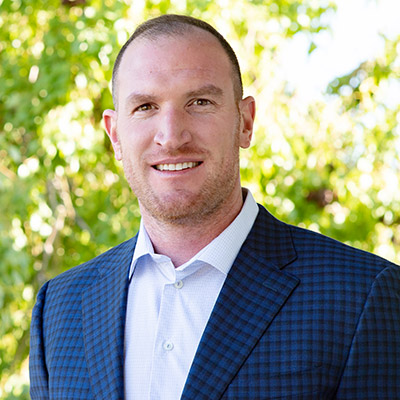 Blake Nichols is the Director of Operations at Desert Cove Recovery. Blake battled his own addiction to drugs and alcohol and was given the gift of recovery at the age of 23. Since 2008, Blake has dedicated his life and career to the field of addiction. He has experience in all aspects of addiction treatment including direct care, admissions, marketing, and administration.
Blake feels that the greatest reward of working in the recovery field is being part of the transformation that a person goes through from the time they arrive and begin treatment, through the hard work and the Miracle of recovery, and ultimately the change into a confident and capable person ready to carry the message of recovery.
"My career has focused on serving others. I have accepted ownership of my responsibilities as that is the key to working at the highest level of professionalism. I have worked to be positive and offer solution-based suggestions in my work and personal life."