There has been a lot of discussion surrounding the Affordable Care Act. The Bill, passed by the Obama administration (dubbed as "Obamacare") aimed to provide every American with health insurance and eliminate many of the policies that prevented people from obtaining or affording quality insurance coverage. And while many support the Affordable Care Act and want to see it remain intact, there are others who desperately want to do away with it.
This is such a popularizing topic that President Trump made the repeal of the ACA one of the main issues in his campaign. With the new Administration, many stand to lose vital access to healthcare. According to a new study, people with mental health and substance abuse issues are among those who can get stripped of their coverage.
"We estimate that approximately 1,253,000 people with serious mental disorders and about 2.8 million Americans with a substance use disorder, or whom about 222,000 have an opioid disorder, would lose some or all of their insurance coverage [if the Affordable Care Act was repealed]," explained researchers from Harvard Medical School and New York University.
According to the information gathered by the research team, if the ACA is repealed $5.5 billion dollars will be cut from programs that provide services for substance abuse users and mental health patients. This means that there will be a 50% increase of people unable to obtain quality health care for their drug or mental health problems.
There is still a lot of uncertainty surrounding the future of health insurance coverage in America, and a total repeal of the ACA would be particularly bad news for residents of Kentucky and Pennsylvania. Under the law, these states were able to direct Medicaid funds to pay for substance abuse and mental health treatment. The repeal would eliminate 30-35% of total funding for programs in these states.
There has not been a firm plan presented yet, but people all over the country are anxiously watching. Many are worried that their loved ones will not get the care they need, because there simply isn't enough money to obtain quality help. Perhaps there can be a better way to generate needed funds for addiction treatment services.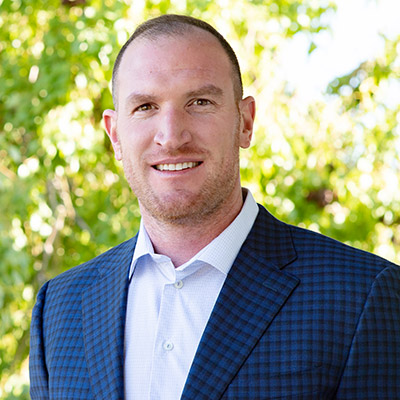 Blake Nichols is the Director of Operations at Desert Cove Recovery. Blake battled his own addiction to drugs and alcohol and was given the gift of recovery at the age of 23. Since 2008, Blake has dedicated his life and career to the field of addiction. He has experience in all aspects of addiction treatment including direct care, admissions, marketing, and administration.
Blake feels that the greatest reward of working in the recovery field is being part of the transformation that a person goes through from the time they arrive and begin treatment, through the hard work and the Miracle of recovery, and ultimately the change into a confident and capable person ready to carry the message of recovery.
"My career has focused on serving others. I have accepted ownership of my responsibilities as that is the key to working at the highest level of professionalism. I have worked to be positive and offer solution-based suggestions in my work and personal life."