St. Patrick's Day can present a challenge to those who are working hard to stay sober, as the temptation to drink seems to be all around. Many people who do not drink ignore the holiday, but what if you want to celebrate Irish culture without the alcohol?
Here are some tips and tricks to help you continue your sobriety during this "drinking-centric" holiday.
Seek out support – Whether you prefer an Alcoholics Anonymous meeting (or two), an online meeting, a call to a friend or supporter, etc., do what you need to do to stave off any pressure to pick up a drink. Surviving St. Patrick's Day sober can be a struggle, so it is important to find encouragement and strength during this time.
Host your own celebration – Being in control of your surroundings is helpful so skip the parties where you know there will be drinking and invite friends and family over for a party of your own, sans alcohol.
…Or attend a local sober celebration, if available.
Don't get pinched – Traditionally, shamrocks were worn on a gentleman's lapel to commemorate the holiday. Whether you are into classic trends, everything green and made of glitter, or a complete leprechaun costume, make sure you're wearing green or prepare to face the consequences!
Enjoy some proper Irish food – What's better than Corned Beef and Cabbage? Turning the leftovers into Corned Beef Hash for breakfast. Traditional Irish meals include a potato dish called Boxty, Shepherd's Pie, and Irish Soda Bread. Not much of a cook? A box of Lucky Charms will do!
Be Irish for a day – Whether you're of Irish descent or not, you can practice your Irish accent, learn a few sassy gaelic phrases or take an Irish step-dancing lesson.
Kick back with a film – The Secret of Kells is a beautifully animated movie for all ages. And it's an Academy Award Nominee. Not into cartoons? There's always Riverdance.
Know your history – Did you know that the color originally associated with St. Patrick is blue? Watch History Channel videos about St. Patrick's Day or read up on his life and the history of the holiday here. SPOILER: He wasn't Irish.
Indulge in some green sweets – Make green St. Patrick's Day "mocktails" or use heart-shaped cake pans to form a traditional three-leafed shamrock.
St. Patrick's Day does not have to be a speed bump in your recovery. With a little bit of planning and imagination, you can still celebrate St. Patrick's Day in a fun and sober way. Try to be aware of your triggers and stay away from them. If you feel the urge to drink, stay strong and call a sponsor or trusted friend for support.
Happy St. Paddy's Day from Desert Cove Recovery!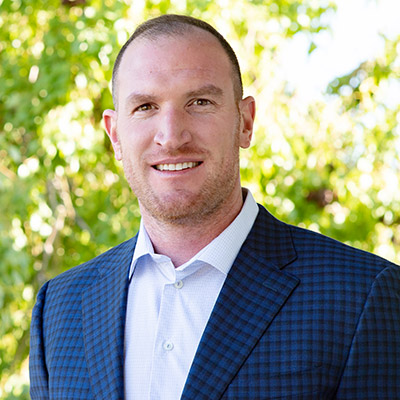 Blake Nichols is the Director of Operations at Desert Cove Recovery. Blake battled his own addiction to drugs and alcohol and was given the gift of recovery at the age of 23. Since 2008, Blake has dedicated his life and career to the field of addiction. He has experience in all aspects of addiction treatment including direct care, admissions, marketing, and administration.
Blake feels that the greatest reward of working in the recovery field is being part of the transformation that a person goes through from the time they arrive and begin treatment, through the hard work and the Miracle of recovery, and ultimately the change into a confident and capable person ready to carry the message of recovery.
"My career has focused on serving others. I have accepted ownership of my responsibilities as that is the key to working at the highest level of professionalism. I have worked to be positive and offer solution-based suggestions in my work and personal life."