At a recent Senate hearing, Food and Drug Administration (FDA) Commissioner Margaret Hamburg defended the agency's decision to approve the pure hydrocodone drug Zohydro ER (extended release). Speaking before the Senate Health, Education and Pensions Committee, Hamburg endorsed Zohydro as a unique option to treat pain.
"If appropriately used, it serves an important and unique niche with respect to pain medication and it meets the standards for safety and efficacy," Hamburg stated.
Since the FDA approved Zohydro last fall, Hamburg has received letters protesting the decision from 28 state attorneys general and four senators, among others. Law enforcement agencies and addiction experts predict the approval of the drug will lead to an increase in overdose deaths, worsening the prescription drug abuse epidemic in the United States.
Zohydro is the first prescription narcotic to be composed of pure hydrocodone. Unlike other hydrocodone drugs, Zohydro does not contain acetaminophen, which can be toxic to the liver. Zohydro is also extremely potent compared to other hydrocodone drugs. That, along with its lack of tamper-resistant features, is the main cause for the uproar surrounding the drug and its manufacturer, Zogenix.
Zohydro is designed to be released over time, but it can be crushed and snorted by people seeking a strong, quick high. "I would love if we had abuse-deterrent formulations that were actually meaningful and effective at deterring abuse in all instances. We are moving in that direction," said Hamburg.
Zohydro was approved for use of patients who require daily, long-term treatment that cannot be treated with other drugs. Despite concerns over the potential for addiction, the drug is on track to be available this month.
Many are relieved that Purdue Pharma recently announced intentions to submit a tamper-resistant hydrocodone drug to the FDA later this year. Hopefully it won't be too long until a safer alternative with abuse-deterrent features will be on the market.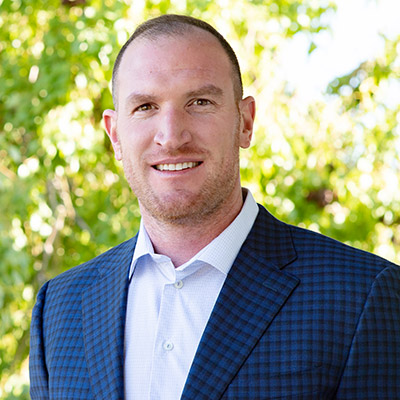 Blake Nichols is the Director of Operations at Desert Cove Recovery. Blake battled his own addiction to drugs and alcohol and was given the gift of recovery at the age of 23. Since 2008, Blake has dedicated his life and career to the field of addiction. He has experience in all aspects of addiction treatment including direct care, admissions, marketing, and administration.
Blake feels that the greatest reward of working in the recovery field is being part of the transformation that a person goes through from the time they arrive and begin treatment, through the hard work and the Miracle of recovery, and ultimately the change into a confident and capable person ready to carry the message of recovery.
"My career has focused on serving others. I have accepted ownership of my responsibilities as that is the key to working at the highest level of professionalism. I have worked to be positive and offer solution-based suggestions in my work and personal life."