When Codependency and Addiction Meet
When you're battling addiction, many things can present roadblocks to your path to recovery. Codependency in addiction falls under that umbrella. If one or both partners struggle with a substance abuse disorder, a codependent relationship can prevent someone from genuinely focusing on their recovery. This can lead to the process taking longer than it needs to and even contributing to relapse.
We will take a closer look at codependency, how it can hinder recovery, and how therapy can help treat their addiction and end codependency.
What is Codependency?
When someone is codependent, they are emotionally reliant on another person. For a codependent person, other people's thoughts, emotions, and actions have a significant impact. The impact can be so intense that it can lead to emotionally manipulative and even destructive relationships.
How do you know if you are in a codependent relationship? Here are some signs:
Poor communication
Struggling to make decisions
Not trusting yourself
Low self-esteem
Having an obsessive fear of being abandoned
Putting other people's needs before your own
Struggling to make decisions
Codependency can harm the person battling the addiction and those who want to help.
Continued after video:
;
How Codependency in Addiction Can Hinder Recovery
Codependency in addiction can hinder recovery in several different ways:
Codependency Creates Enabling Behaviors
Codependency can create enabling behaviors, especially when a spouse or parent is involved. An addicted person will know how to get the other person to react in a certain way. This will prompt them to lie and be dishonest to get what they want.
The addicted person may also pick a fight and then use it to prey on the other person's emotions. This can allow them to get what they want whether the other person realizes what is going on or not.1
The enabler in the relationship will go to any length to fulfill the other person's needs, even if it is not beneficial for their health or recovery. The enabler may do things like supporting their habit monetarily or hiding their addiction from others.
Codependency Prevents Change
Besides enabling behaviors, codependency can also prevent someone from changing. If the other person will do anything to keep the person with the substance abuse disorder happy, that may prevent them from getting the help they need.
Codependency and enabling behaviors allow the vicious cycle of addiction to continue. This can have dangerous and even deadly consequences if the addict never gets their help.
Codependency Allows Addicted Persons to Get on a Destructive Path
In a codependent relationship, the addicted person is never responsible for their actions because the other person is constantly covering for them or helping them. This can lead to more severe consequences. The addicted person may begin to use more and get more addicted to their drug of choice. Ramifications include the individual losing their job, getting arrested, and draining savings accounts.
One person's relentless need to take care of the other person can ultimately lead to their demise. Eventually, the person taking care of the addicted person and allowing them to continue their addiction will need to realize that their actions are not helpful. When this happens, the person suffering from a substance use disorder can reach the point of being ready for treatment.
Seeking Help for Codependency and Addiction
At Desert Cove Recovery, we have customized treatment plans to help people battling a substance abuse disorder that consider all aspects of their life. Many of our drug treatment plans include individual and group counseling services. These therapy sessions help people talk about what led them to addiction to get to the root of their problems.
Many times, family members are asked to join therapy sessions. This can be especially helpful in codependent situations. During these sessions, the person enabling the behavior can learn how to stop their behaviors and discover better ways to help. This will also help the addict not to revert to actions that will re-trigger a codependent relationship. They can then rebuild their self-esteem and help end destructive behavior to achieve true recovery.
For more information on how to get help for addiction and stop codependency, contact Desert Cove Recovery today.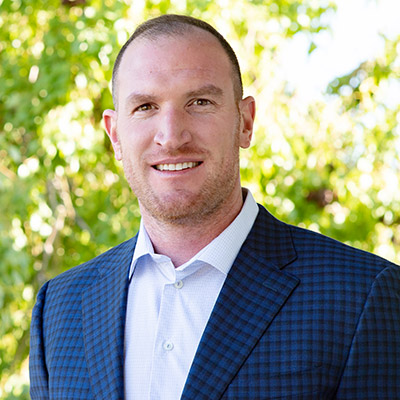 Blake Nichols is the Director of Operations at Desert Cove Recovery. Blake battled his own addiction to drugs and alcohol and was given the gift of recovery at the age of 23. Since 2008, Blake has dedicated his life and career to the field of addiction. He has experience in all aspects of addiction treatment including direct care, admissions, marketing, and administration.
Blake feels that the greatest reward of working in the recovery field is being part of the transformation that a person goes through from the time they arrive and begin treatment, through the hard work and the Miracle of recovery, and ultimately the change into a confident and capable person ready to carry the message of recovery.
"My career has focused on serving others. I have accepted ownership of my responsibilities as that is the key to working at the highest level of professionalism. I have worked to be positive and offer solution-based suggestions in my work and personal life."