Dual Diagnosis Rehab AZ Exposes Warning Signs That You Need Help: Anxiety, Stress, Relapse, and Drinking
Recovery timelines can be difficult to grasp. When in the early stages of becoming sober, there may be an array of mixed emotions ranging from excitement and determination to self-doubt and anxiety. While these feelings may feel normal, some might have their roots sprouting from a deeper mental health issue. In such situations, it is important to seek help from dual diagnosis rehab AZ.
During the first step of recovery, cravings are normal. Especially when you throw in the additional stress and worry stemming from COVID-19 and all its associated risks and consequences. Whether struggling with illness or loss, job insecurity, or general anxiety and health concerns, daily stressors can quickly pile up and leave someone mentally and emotionally drained.
Staying sober can become a greater challenge when you are running on empty. It can all be such a subtle build-up that one doesn't even realize they've begun to slip up. For others, the current times have created such a chaotic mental headspace that they are unaware they have been gradually developing a drinking problem.
In either case, there are clear warning signs to heed, telling you to slow down, reconnect with yourself, and seek help to prevent further problems down the line.
Continued after infographic:
1. You're More Stressed Than Usual
Since the coronavirus pandemic began, stress is on the rise. On a scale of one through 10, Americans reported an average stress rate of 5.5 in 2020, compared to 4.9 the year prior. [1] For parents, stress levels are even higher. In a poll by the American Psychological Association, 71 percent of parents reported stress from online education, 70 percent from meeting basic needs, and 67 percent from health concerns.
Whenever stress levels start to rise, willpower can diminish. New coping strategies developed to avoid drinking might not feel as helpful as they did in rehab or therapy. Temptations to turn back to old habits can return much stronger than before. The urges to give in "just once" to get some relief can become more frequent.
It is important to routinely check in with your mind and body to notice where stress is being held. Be open about it and admit to yourself when it's getting too hard to handle alone. This will help prevent a major relapse and rely on your prevention resources. If substance abuse and stress are beginning to develop as a problem in your life, getting therapy early can prevent dependency or addiction.
2. You're Working Harder Than Usual
High-functioning anxiety masks itself in ways that others might find favorable or even admirable. [2] Rather than being isolated and paralyzed by worry, people with high-functioning anxiety tend to be fast-paced, outgoing, and always busy. But what many don't realize is this is their anxiety's unique way of manifesting, and the constant activity only worsens the symptoms.
Ask yourself the following:
Are your ambitions motivated by excitement or stress?
If you have thrown yourself into work, how is that impacting your emotional stability?
Do you feel guilty when you take time off or have a hard time even implementing short breaks?
Are you working hard to do something you are proud of? Or are you trapped running an endless marathon in your head?
Do you feel accomplished at the end of the day, or are you constantly haunted by the feeling you have not done enough?
These questions and how you answer them can act as a barometer of your current emotional health. If stress is driving your day-to-day activities and substance abuse has become the antidote to slow down, it may be time to seek help from a dual diagnosis rehab AZ.
3. You've Stopped Doing Things You Enjoy
The "little things" that made life worthwhile might not feel as important anymore. Rather than working out or making art, you may find yourself prone to just collapsing in bed or loafing on the couch. The tendency to withdraw from others can also push someone closer toward relapse. It may start to feel as if it doesn't matter whether you drink again. Take notice when these thoughts start to creep in.
Drinking should not start to replace your usual hobbies. If you're using alcohol as a coping mechanism, you should immediately seek help from a licensed professional. You can do so virtually using online counseling.
If you are in recovery, reach out to your sobriety partner or therapist. If you have neither, get plugged into a sober community as soon as you can. Being open and acknowledging that you're headed down a path you don't want to be is crucial to preventing relapse.
How Dual Diagnosis Rehab AZ Can Help
Isolation during the pandemic has worsened addiction for many. [3] This has led to a spike in emotional and mental health issues. When coupled with substance abuse, the path to sobriety becomes much more difficult. When substance abuse is coupled with mental health problems such as anxiety or depression, dual diagnosis therapies can offer the help you need to succeed.
Looking for ways to ensure your own prevention and self-care routine is safe and healthy. However, if substance abuse is becoming a concern for yourself or someone you love, contact one of our professionals at Desert Cove Recovery.
Sources:
[1] https://www.apa.org/news/press/releases/stress/2020/report [2] https://themighty.com/2020/10/graphic-high-functioning-anxiety/ [3] https://www.wbur.org/npr/820806440/opioid-addiction-is-a-disease-of-isolation-so-pandemic-puts-recovery-at-risk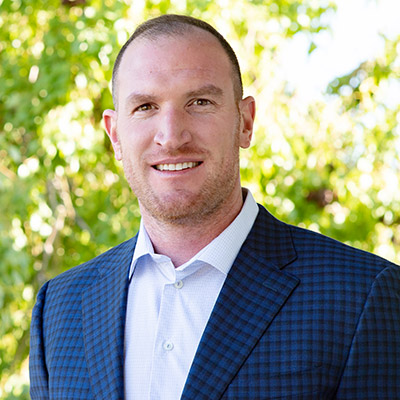 Blake Nichols is the Director of Operations at Desert Cove Recovery. Blake battled his own addiction to drugs and alcohol and was given the gift of recovery at the age of 23. Since 2008, Blake has dedicated his life and career to the field of addiction. He has experience in all aspects of addiction treatment including direct care, admissions, marketing, and administration.
Blake feels that the greatest reward of working in the recovery field is being part of the transformation that a person goes through from the time they arrive and begin treatment, through the hard work and the Miracle of recovery, and ultimately the change into a confident and capable person ready to carry the message of recovery.
"My career has focused on serving others. I have accepted ownership of my responsibilities as that is the key to working at the highest level of professionalism. I have worked to be positive and offer solution-based suggestions in my work and personal life."