Researchers from the George Washington University School of Medicine recently found that the the number of emergency room visits resulting in a prescription for painkiller rose nearly 50 percent between 2001 and 2010. This has been one of the many contributing factors to the overall rise in prescription drug abuse throughout the country.
Published in the journal Academic Emergency Medicine, the results showed that the total number of such ER visits went from 21 percent up to 31 percent during the decade. Part of those statistics include the increase of Schedule II narcotics that nearly doubled, from 7.6% to 14.5%.
Despite these hefty increases, the percentage of patients reporting for painful conditions only increased by a modest 4%. Part of the reason for the sharp rise in narcotic painkillers was believed to involve a concern for greater patient satisfaction, indicating that fulfilling their wishes may have taken a front seat to doing what's best for their conditions in some cases.
Dr. Ryan Stanton, spokesperson for the American College of Emergency Physicians (ACEP), told HealthDay that, "In many cases, naproxen, Tylenol (acetaminophen) and ibuprofen are the best choices."
Unfortunately these statistics are a reflection of the overall scene when it comes to trying to treat pain, keep patients satisfied and find quick fixes when dealing with a large volume of patients. Hopefully more treatments can be used that aren't as potentially addictive, yet still provide relief to those who are in need. Either way, our country must continue to find ways to cut back our overwhelming dependency on painkillers.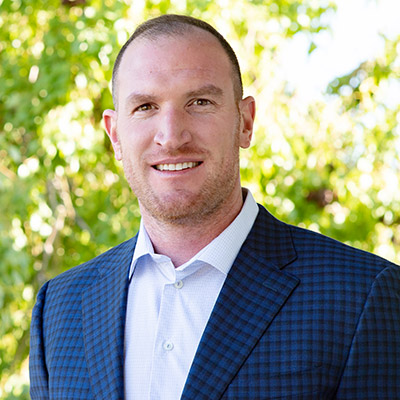 Blake Nichols is the Director of Operations at Desert Cove Recovery. Blake battled his own addiction to drugs and alcohol and was given the gift of recovery at the age of 23. Since 2008, Blake has dedicated his life and career to the field of addiction. He has experience in all aspects of addiction treatment including direct care, admissions, marketing, and administration.
Blake feels that the greatest reward of working in the recovery field is being part of the transformation that a person goes through from the time they arrive and begin treatment, through the hard work and the Miracle of recovery, and ultimately the change into a confident and capable person ready to carry the message of recovery.
"My career has focused on serving others. I have accepted ownership of my responsibilities as that is the key to working at the highest level of professionalism. I have worked to be positive and offer solution-based suggestions in my work and personal life."