The US Food and Drug Administration (FDA) is proposing that rules for opioid manufacturers be tightened to make new drugs less addictive. The Agency's Acting Commissioner Ned Sharpless withdrew the previous guidelines and introduced a new framework for evaluating new opioids coming onto the US market.
Under the new proposal, drug manufacturers would have to state directly whether their medication has "any characteristics that would mitigate the risks of overdose, abuse or the development of addiction."
Drug Companies Would Have to be More Transparent About Risks
The FDA has also stated that companies should state clearly whether their product has new or greater risks compared to other opioid pain medications on the market. The companies should also record whether their product presents any public health implications to non-patients, including members of the patient's household and visitors to the home.
The Trump administration has vowed to crack down on illicit opioid use. More than 130 people lose their lives each day from an opioid overdose. In 2017, approximately 47,000 people died due to opioid misuse, according to the Centers for Disease Control and Prevention.
Opioid Crisis Priority for FDA
In a statement, Mr. Sharpless said (1) that addressing the opioid crisis is an important issue for the US and that it remains a "top public health priority" for the FDA. He went on to say that the agency is taking new measures to take on the crisis, while also paying attention to the needs of patients who need access to pain management.
About 1,600 civil cases brought against opioid manufacturers are being consolidated and transferred to a judge in Ohio's Northern District. The cases include one involving Purdue Pharma, the maker of OxyContin. In April, a former CEO of Rochester Cooperative was indicted. Prosecutors say this is the first time an executive of a drug company has faced criminal charges related to the opioid epidemic.
The FDA has admitted that this class of drugs "presents unique challenges" because they help relieve patients' pain but they also have the potential for considerable harm if they are abused.
Source:
(1) https://www.cnbc.com/2019/06/20/fda-proposes-tighter-opioid-rules-that-would-make-new-drugs-less-addictive.html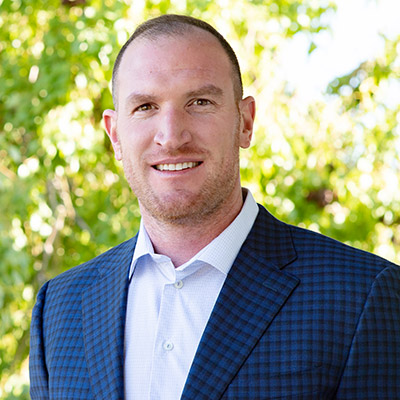 Blake Nichols is the Director of Operations at Desert Cove Recovery. Blake battled his own addiction to drugs and alcohol and was given the gift of recovery at the age of 23. Since 2008, Blake has dedicated his life and career to the field of addiction. He has experience in all aspects of addiction treatment including direct care, admissions, marketing, and administration.
Blake feels that the greatest reward of working in the recovery field is being part of the transformation that a person goes through from the time they arrive and begin treatment, through the hard work and the Miracle of recovery, and ultimately the change into a confident and capable person ready to carry the message of recovery.
"My career has focused on serving others. I have accepted ownership of my responsibilities as that is the key to working at the highest level of professionalism. I have worked to be positive and offer solution-based suggestions in my work and personal life."