The results of new research released at the annual International Early Psychosis Association (IEPA) meeting in Milan, Italy in October. They indicate that illicit drug and alcohol use can increase the risk of developing schizophrenia. The study was conducted by Dr Stine Mai Nielsen and Professor Merete Nordentoft of the Copenhagen University Hospital, Mental Health Center Copenhagen in Gentofte, Denmark, and their colleagues.
In the past, research has focused on potential links between addiction and this major mental illness. Due to limitations in study methods used in previous research, it had remained uncertain whether a link existed.
In the Copenhagen University study, researchers were able to establish a group of more than three million people to study. Of these, 204,505 had substance abuse issues and 21,305 had been diagnosed with schizophrenia.
Study Results Found Increased Risk of Dual Diagnosis Developing Later
The study authors found that when someone is diagnosed with a substance abuse issue, their risk of developing schizophrenia also increases. The risk factors break down as follows:
Any substance – 6 times
Cannabis – 5.2 times
Alcohol – 3.4 times
Hallucinogens – 1.9 times
Sedatives – 1.7 times
Amphetamines – 1.24 times
Other substances – 2.8 times
The authors stated, "The increased risk was found to be significant even 10 to 15 years after a diagnosis of substance abuse. Our results illustrate robust associations between almost any type of substance abuse and an increased risk of developing schizophrenia later in life."
They went to say that it was impossible to state with certainty whether alcohol or substance abuse causes the schizophrenia. People who are at higher risk of developing this type of mental health concern may be more likely to turn to substances to self-medicate. It's also possible that the same person could be at higher risk for both substance abuse and schizophrenia and develop both conditions. Each of these explanations could be correct, and the relationship between substance abuse and schizophrenia is a complicated one.
If you or a loved one are living with a substance abuse issue and a mental health concern, help is available. Contact us today for more information about our dual diagnosis treatment options.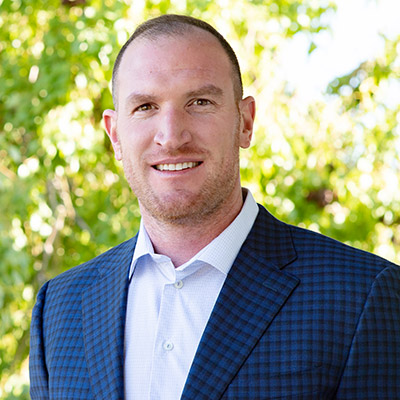 Blake Nichols is the Director of Operations at Desert Cove Recovery. Blake battled his own addiction to drugs and alcohol and was given the gift of recovery at the age of 23. Since 2008, Blake has dedicated his life and career to the field of addiction. He has experience in all aspects of addiction treatment including direct care, admissions, marketing, and administration.
Blake feels that the greatest reward of working in the recovery field is being part of the transformation that a person goes through from the time they arrive and begin treatment, through the hard work and the Miracle of recovery, and ultimately the change into a confident and capable person ready to carry the message of recovery.
"My career has focused on serving others. I have accepted ownership of my responsibilities as that is the key to working at the highest level of professionalism. I have worked to be positive and offer solution-based suggestions in my work and personal life."