One of the most dangerous things about heroin is that it can impede a mother's instinct to protect her child. This is most evident in the number of children being born addicted to heroin. This addiction occurs when mothers continue to use the drug while pregnant, causing their babies to be born dependent on the opiate, and needing to go through excruciating withdrawal symptoms in their first days of life. The number of infants born addicted to opiates continues to rise, as the heroin epidemic rages on in rural and urban communities.
While this problem is occurring throughout the country, it appears that rural areas are seeing a higher percentage of these tragedies than in cities. This may be because there is less access to quality treatment in rural areas, or drug education is not as evolved as it is in the cities. According to a University of Michigan study, heroin addicted babies increased four times in cities, while rural areas reported an increase of seven times. The results[1] were published in the journal JAMA Pediatrics.
One reason why it is so difficult for expectant mothers to cease heroin use when they find out they are pregnant is because of the painful withdrawal symptoms they have to go through. Heroin addicts who stop using the drug experience insomnia, body aches, vomiting, paranoia, anxiety, depression, flu-like symptoms and intense cravings. These symptoms are so extreme that many in the medical profession strongly advocate for medical assistance when it comes to withdrawing from heroin. And while these are extreme symptoms for an adult, they are even more intense for an infant. Medical staff has to monitor the child constantly and watch as the baby goes through a withdrawal that most adults avoid at all costs.
"In the worst-case scenario, some of these babies die, and there's a higher rate of mortality in this population. Later in life, there may possibly be issues with attention, but more research is really needed to understand the long-term effects," explained[2] Dr. Nicole Villapiano of University of Michigan Mott Children's Hospital. Most babies who are born addicted to heroin exhibit increased irritability, tremors, inability or lack of desire to consume food, seizures and respiratory distress.
However, there are very few treatments approved for opiate-addicted mothers because of the potential damage caused to the unborn child during withdrawal. Unfortunately, the most common treatment includes putting the mothers on buprenorphine or methadone – both of which are synthetic opioids and can still cause the baby to have to go through agony after birth.
Researchers hope that this study will not only educate people on the dangers of using heroin while pregnant, but will also shed a light on the necessity of increasing education and prevention efforts in rural areas of the country. It also expresses a need for better treatment methods for mothers so that their newborns do not have to go through withdrawal.
Sources:
[1] http://jamanetwork.com/journals/jamapediatrics/article-abstract/2592302
[2] http://patch.com/michigan/detroit/more-babies-born-heroin-opioid-addictions-study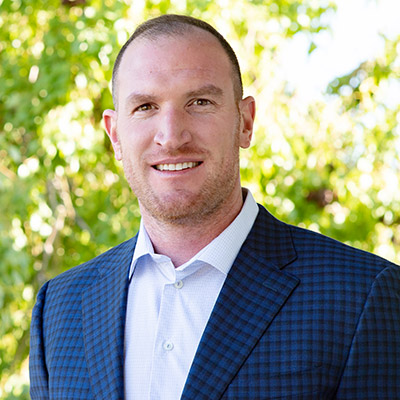 Blake Nichols is the Director of Operations at Desert Cove Recovery. Blake battled his own addiction to drugs and alcohol and was given the gift of recovery at the age of 23. Since 2008, Blake has dedicated his life and career to the field of addiction. He has experience in all aspects of addiction treatment including direct care, admissions, marketing, and administration.
Blake feels that the greatest reward of working in the recovery field is being part of the transformation that a person goes through from the time they arrive and begin treatment, through the hard work and the Miracle of recovery, and ultimately the change into a confident and capable person ready to carry the message of recovery.
"My career has focused on serving others. I have accepted ownership of my responsibilities as that is the key to working at the highest level of professionalism. I have worked to be positive and offer solution-based suggestions in my work and personal life."