Holistic Treatment as Alternative to Addiction Medication
Only 10 percent of the more than 21 million people in the U.S. who need substance use treatment will receive it. (1) For the roughly 2 million people who do receive treatment at a specialty facility, it's vital that the treatment plan is tailored to the patient's needs and that the plan addresses long-term success, not just the immediate need to discontinue illicit drugs or prescription pain pill abuse. Addiction medication is used in a number of cases, but studies show medication alone does not create a pathway for long-term sobriety.
Arizona Addiction Crisis
Maricopa County, Arizona reported the highest number of overdoses in the state between June 15, 2017, through January 11, 2018. (2) The state reports 3,114 people overdosed in a span of 210 days. That's 14 people a day suffering drug overdoses in Maricopa County during the reported time span. While addiction specialists, the medical community, and holistic treatment centers Scottsdale are concentrated on helping substance users overcome their addiction, understanding how the problem grew to this magnitude can help prevent the same mistakes from recurring.
Some 75 percent of Arizona heroin users in treatment started with painkillers. Prescription drug painkillers are often misprescribed, overprescribed and misused. The state reports in an Arizona county with a population of 200,000 people, four doctors wrote more than 6 million opioid prescriptions in just one year. The overprescribing of these highly addictive pills is just the beginning of the problem. Patients who began a legitimate medical journey with a need for pain management, are now relying on heroin or illegally obtained painkillers to sustain their addiction.
When the individual is ready to seek help in becoming sober, recovery can present unexpected obstacles in the form of addiction medication.
What is Addiction Medication?
Methadone is used to help people reduce or stop their use of opiates, including heroin. The medicine is used in medication-assisted treatment (MAT). While methadone has been used for decades, its success in helping those addicted to opiates, including pain killers, to achieve long-term sobriety is questionable.
According to Harvard Medical School's Harvard Health Publications (3), methadone can be reduced in preparation for withdrawal, or it can be used indefinitely. It's estimated, according to Harvard's research, that about 25 percent of patients eventually become sober, 25 percent continue to take the drug, and 50 percent go on and off methadone repeatedly. With a 1 in 4 success rate, methadone and the MAT option has left many with a substance abuse disorder seeking more than addiction medication.
Another popular addiction medication is suboxone, which must be prescribed by a physician with proper training. Suboxone is designed to block intoxication and prevent cravings for opiates. While suboxone can be taken at home, the patient must stop all opioids and show clear signs of withdrawal before starting the addiction medication. For many individuals dealing with substance use disorder, they need treatment before stopping drug use.
Many patients attempting to overcome a dependency through a drug treatment Scottsdale facility, are interested in a holistic approach to healing. Achieving and maintaining sobriety is about more than the physical effects a drug can take on the body. While methadone aims to lessen the body's desire for opiates over time, it doesn't address the stress, environmental cues, and social networks that patients must overcome outside of treatment.
Continued after video:
Holistic Treatment Center Scottsdale
As an outpatient recovery treatment facility in Scottsdale, Desert Cove Recovery understands the importance of providing treatment for the person, not the drug. Through a holistic treatment plan, our addiction specialists concentrate on teaching coping skills necessary to deal with life without the need for alcohol, pain killers or another substance. Our holistic treatment involves a three-part approach that addresses the physiological, emotional, and spiritual needs of each patient.
Unlike MAT, holistic methods teach coping mechanisms without addiction medication. Every patient receives a customized plan for their needs. Our skilled addiction specialists are available to answer your questions about holistic drug treatment and recovery. Contact our team today to learn more about overcoming substance use without addiction medication.
Sources:
(1) https://www.samhsa.gov/data/sites/default/files/report_2716/ShortReport-2716.html
(2) https://azgovernor.gov/sites/default/files/related-docs/opioidepidemicactprimer.pdf
(3) http://www.health.harvard.edu/mind-and-mood/treating_opiate_addiction_detoxification_and_maintenance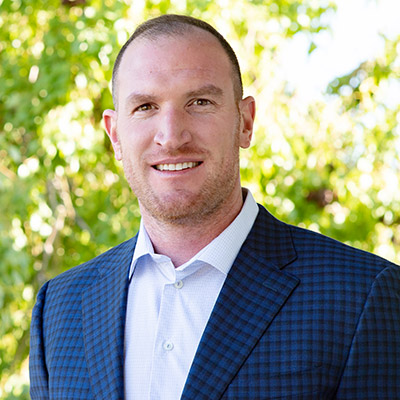 Blake Nichols is the Director of Operations at Desert Cove Recovery. Blake battled his own addiction to drugs and alcohol and was given the gift of recovery at the age of 23. Since 2008, Blake has dedicated his life and career to the field of addiction. He has experience in all aspects of addiction treatment including direct care, admissions, marketing, and administration.
Blake feels that the greatest reward of working in the recovery field is being part of the transformation that a person goes through from the time they arrive and begin treatment, through the hard work and the Miracle of recovery, and ultimately the change into a confident and capable person ready to carry the message of recovery.
"My career has focused on serving others. I have accepted ownership of my responsibilities as that is the key to working at the highest level of professionalism. I have worked to be positive and offer solution-based suggestions in my work and personal life."