Prescription painkillers have wreaked havoc on the nation for several years. The number of people who abuse pills like OxyContin, Vicodin and Percocet are still astronomical, and so are the number of people who have died from prescription painkiller overdoses. In fact, with millions of Americans abusing painkillers, it is likely that everyone knows someone who has been affected by it.
It is no wonder that this is the first thing that comes to mind when someone talks about prescription drug abuse. However, there are other types of medications that are being abused as well, and we cannot lose focus on preventing and treating all types of prescription drug problems.
Adderall, Ritalin, Vyvanse and other drugs that are prescribed to people with ADHD are prescription stimulants that are also commonly abused. These medications have often been dubbed as "study drugs" due to the number of college students who use the drug without having a prescription for it. Although the amphetamine-like qualities may allow them to stay awake longer and concentrate more for a short period of time, the risk is far greater than most young people realize.
Many experts have indicated that prescription stimulants are also popular gateway drugs that lead users on to trying more drugs as well. The abuse potential for drugs like Adderall is very high, and users can also feel cravings, irritability, anxiety and even paranoia.
"The bad side effects of it are that it sometimes makes me less social and sometimes I get easily annoyed if someone interrupts me when I am in the middle of something," said Lilly, a college student that relies on Adderall and Vyvanse to get through her day.
So, while maintaining a heavy focus on prescription painkillers is important, it is also vital that we include all types of prescription drugs, as there are others beyond stimulants and painkillers that are frequently abused.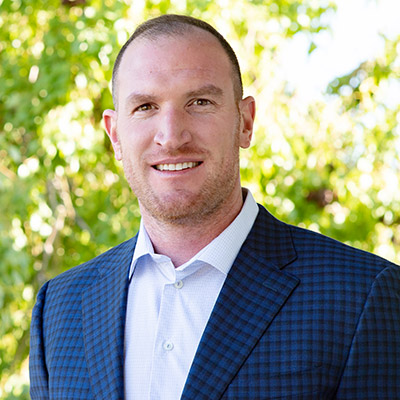 Blake Nichols is the Director of Operations at Desert Cove Recovery. Blake battled his own addiction to drugs and alcohol and was given the gift of recovery at the age of 23. Since 2008, Blake has dedicated his life and career to the field of addiction. He has experience in all aspects of addiction treatment including direct care, admissions, marketing, and administration.
Blake feels that the greatest reward of working in the recovery field is being part of the transformation that a person goes through from the time they arrive and begin treatment, through the hard work and the Miracle of recovery, and ultimately the change into a confident and capable person ready to carry the message of recovery.
"My career has focused on serving others. I have accepted ownership of my responsibilities as that is the key to working at the highest level of professionalism. I have worked to be positive and offer solution-based suggestions in my work and personal life."