Many people set the course of their lives when they are in their early twenties. That is the time when they decide to complete college, gain valuable knowledge in internships and first real-world jobs, start learning the importance of networking and making good connections. Hopefully somewhere in there they start earning a decent living and begin saving money as well. However, a new study shows that those who suffer from an addiction and mental health issues during their early twenties have a much more difficult time securing their future and are more likely to end up in lower income brackets by the time they are middle-aged.
"In the United States, co-occurring substance use and mental health disorders impact around nine million people each year, yet these disorders are still generally treated separately. How we treat these dual disorders can have a significant impact on people's ability to earn a livelihood," explained Dr. Dagher, the author on the study that was conducted at the University of Maryland School of Public Health.
This information is important because many people who are suffering from an addiction to drugs also display symptoms of depression and other behavioral disorders. In a society where the economy is constantly in question, and in an age where employers are having a harder time finding qualified employees, it is necessary to isolate any potential problems in the future workforce. Additionally, for those who are struggling with substance abuse it is important to be aware of yet another reason to handle their addiction.
The authors of the study, which appeared in the journal Psychiatry Research, state that those who address their co-occurring issues of addiction and depression generally do not experience the same difficulty regarding income bracket as those who never seek help for their problems. The researchers found that there were more periods of unemployment as well as a greater likelihood of lower income jobs.
The authors of the study hope that this information will push policymakers to allot more funds for treatment so as to stop potential socioeconomic problems in the future.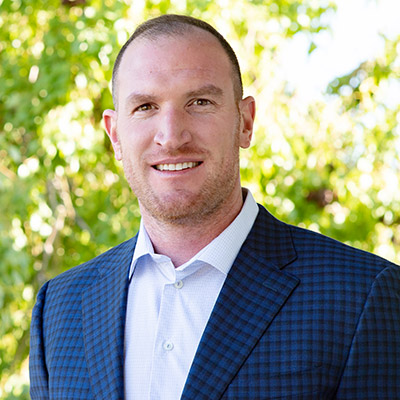 Blake Nichols is the Director of Operations at Desert Cove Recovery. Blake battled his own addiction to drugs and alcohol and was given the gift of recovery at the age of 23. Since 2008, Blake has dedicated his life and career to the field of addiction. He has experience in all aspects of addiction treatment including direct care, admissions, marketing, and administration.
Blake feels that the greatest reward of working in the recovery field is being part of the transformation that a person goes through from the time they arrive and begin treatment, through the hard work and the Miracle of recovery, and ultimately the change into a confident and capable person ready to carry the message of recovery.
"My career has focused on serving others. I have accepted ownership of my responsibilities as that is the key to working at the highest level of professionalism. I have worked to be positive and offer solution-based suggestions in my work and personal life."