Law officials met in Washington, D.C. last week to discuss possible solutions to the growing rates of opioid abuse across the country. The meeting was organized by the Police Executive Research Forum, a D.C. based think tank.
In many communities, heroin and prescription drugs lead to more deaths than violent crimes and car crashes. Heroin's growing popularity can be attributed to its cheap prices, potency, and availability. Federal and local officials are noticing increasing availability and potency along with decreasing prices. Heroin costs between $4 and $20 per bag, depending on the location, making it a common drug of choice for those who have become dependent on more expensive prescription opioids.
As heroin becomes more popular, the devastation caused by the drug becomes more prevalent. Overdose deaths are on the rise. In 2012, there were 730 drug overdose deaths in New York City – nearly double the number of homicides, as reported by USA Today. Startling statistics like this have become the new norm, and officials are now planning to react to this epidemic on a larger scale.
The meeting was called in D.C. to identify heroin and prescription drug abuse as a national problem, not just something to be dealt with on the state level. Among the attendees were U.S. Attorney General Eric Holder, FBI Director James Comey, Drug Enforcement Administration chief Michele Leonhart and Michael Botticelli, acting director of the White House's Office of National Drug Control Policy.
"This kind of sneaked up on us," Holder said during the meeting, referring to heroin's resurgence after its former popularity in the '50s and '60s. FBI Director Comey called the drug "an everywhere, everyplace kind of thing."
Most troubling were the reports from small-town police officials with accounts of how their communities have been inundated with the highly addictive drug. Burlington Police Chief Michael Schirling said it is no longer unusual to find 10,000 bags per heroin seizure.
Last weeks meeting was the first national summit of its kind on the issue. Attendees are hopeful that the summit will lay the foundation for an appropriate and effective response to the epidemic on a national level.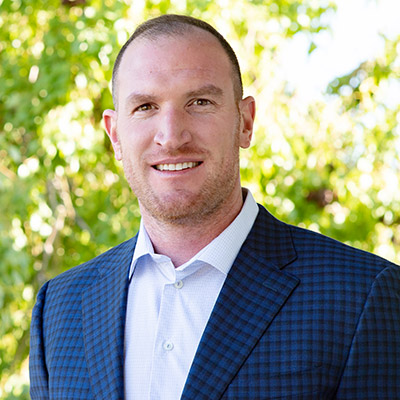 Blake Nichols is the Director of Operations at Desert Cove Recovery. Blake battled his own addiction to drugs and alcohol and was given the gift of recovery at the age of 23. Since 2008, Blake has dedicated his life and career to the field of addiction. He has experience in all aspects of addiction treatment including direct care, admissions, marketing, and administration.
Blake feels that the greatest reward of working in the recovery field is being part of the transformation that a person goes through from the time they arrive and begin treatment, through the hard work and the Miracle of recovery, and ultimately the change into a confident and capable person ready to carry the message of recovery.
"My career has focused on serving others. I have accepted ownership of my responsibilities as that is the key to working at the highest level of professionalism. I have worked to be positive and offer solution-based suggestions in my work and personal life."