College student athletes are under tremendous pressure. They usually follow strict guidelines, workout times and game schedules while still having to maintain a passing GPA. Additionally, due to the nature of their physical activity, they are also more likely to sustain injuries that require medical intervention. Because of these stressors, this group can often become more susceptible to use and misuse drugs. In an effort to combat this phenomenon, researchers from the University of Missouri looked into what could help prevent student athletes avoid substance abuse and addiction problems.
The specific group these researchers decided to focus their study on was female student athletes. So, in a five-year study, female Division 3 student athletes were asked to self-report on their substance use, social, work and sports life, as well as any other stressors they were experiencing. At the end of the five years, researchers were able to conclude that the participants who spent part of their time volunteering or helping others in some other way were less likely to use drugs.
"Female student-athletes experience increased demands while in college from coaches and professors to family and friends. Because student-athletes occupy multiple roles simultaneously, they could be at an increased risk for substance abuse to cope with stress. Our findings suggest that community service might be a tool to reduce substance abuse among female student-athletes," explained Alexandra Davis, one of the leaders of the research team.
The researchers went on to point out that these conclusions have an impact on colleges throughout the country. As part of the ongoing effort to reduce substance use on campus, colleges may want to look into volunteer programs for their students, providing them with an opportunity to help others and reduce their own odds of misusing drugs and alcohol.
Although this study was specifically focused on females, the results are likely similar if applied to other specialized populations as well. Scientists, religious leaders and scholars have continually demonstrated the power of giving, and this is yet another application of how it helps to enhance lives.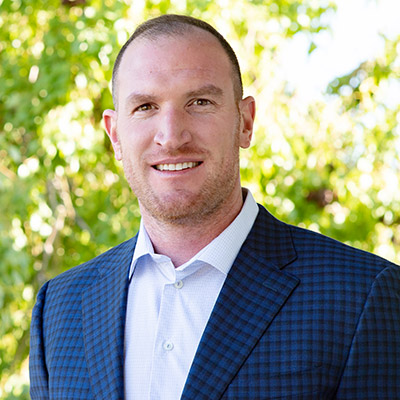 Blake Nichols is the Director of Operations at Desert Cove Recovery. Blake battled his own addiction to drugs and alcohol and was given the gift of recovery at the age of 23. Since 2008, Blake has dedicated his life and career to the field of addiction. He has experience in all aspects of addiction treatment including direct care, admissions, marketing, and administration.
Blake feels that the greatest reward of working in the recovery field is being part of the transformation that a person goes through from the time they arrive and begin treatment, through the hard work and the Miracle of recovery, and ultimately the change into a confident and capable person ready to carry the message of recovery.
"My career has focused on serving others. I have accepted ownership of my responsibilities as that is the key to working at the highest level of professionalism. I have worked to be positive and offer solution-based suggestions in my work and personal life."