Scientists may have discovered a more effective way to detect cocaine use among people. Currently, the most common methods of drug testing are urine analysis (UA) and blood tests. These measure substances by parts per million and are very sensitive, yet UAs can sometimes be unreliable and blood tests are inconvenient and invasive as well.
There are other ways of conducting drug tests, such as breathalyzers for alcohol and even marijuana use, as well as saliva and hair testing. The discovery that drug use, specifically cocaine, can be determined by analyzing the fingerprint may allow for quicker results and a less invasive approach to testing.
"The beauty of this method is that, not only is it non-invasive and more hygienic than testing blood or saliva, it can't be faked. By the very nature of the test, the identity of the subject is captured within the fingerprint ridge detail itself," explained Dr. Melanie Bailey, a chemistry professor who worked on the project.
The cocaine fingerprint test works by spraying the individual's fingerprint with a chemical that reacts with benzoylecgonine and methylecgonine, both are secreted after a person has ingested cocaine. Scientists were able to determine if a person had cocaine in their system because the spray would indicate the presence of the metabolized residue that is secreted. The results of their work were published in the journal Analyst.
There is a definite need for tests that can measure illicit drug use that are portable, accurate and easy to use. The applications include law enforcement use during traffic stops to schools, work, at home and at drug and alcohol rehabilitation programs as well.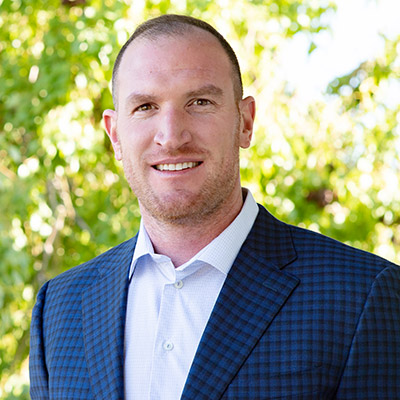 Blake Nichols is the Director of Operations at Desert Cove Recovery. Blake battled his own addiction to drugs and alcohol and was given the gift of recovery at the age of 23. Since 2008, Blake has dedicated his life and career to the field of addiction. He has experience in all aspects of addiction treatment including direct care, admissions, marketing, and administration.
Blake feels that the greatest reward of working in the recovery field is being part of the transformation that a person goes through from the time they arrive and begin treatment, through the hard work and the Miracle of recovery, and ultimately the change into a confident and capable person ready to carry the message of recovery.
"My career has focused on serving others. I have accepted ownership of my responsibilities as that is the key to working at the highest level of professionalism. I have worked to be positive and offer solution-based suggestions in my work and personal life."