Scottsdale Treatment Center Offers Tips for Staying Sober in Uncertain Times
The alarm clock goes off. You roll over to turn it off and wonder to yourself what this day will bring. Staying sober in the best of times can be challenging but staying sober when there is so much uncertainty in the world sometimes feels like too much. You are trying so hard to remain positive but every day brings new reports of increasing illness from Covid-19, new possibilities of business closures, and more divisive political rhetoric. The thought of turning to old habits may seem tempting but Desert Cove Recovery, Scottsdale Treatment Center, offers tips for staying sober in uncertain times.
You Are Not Alone, Scottsdale Treatment Centers Are Seeing An Increase in Alcohol Use
Data trends show that alcohol sales are up in Arizona[1] and throughout the United States. According to a Nielson report, as of April 25, online sales of alcohol increased 477% over the same time last year[2]. Some of the increase is attributed to the closure or restriction of bar and restaurant liquor sales but it is likely that coping with the stress of social distancing, job uncertainty, and the unknown future may be contributing to the increase as well.
The Overdose Detection Mapping Application Program (ODMAP) located at the University of Baltimore is reporting an almost 18% increase in drug overdoses between March 19, 2020, and May 19, 2020. While exact data is not available yet for the State of Arizona, health officials are reporting increases in both suicides and drug overdose, both fatal and non-fatal[3].
The good news is that you made the decision to live a life of sobriety and you did the work to get this far. You have a lot of experience to draw on as you face the uncertain challenges ahead.
Continued after video:
Scottsdale Treatment Center Offers Tips for Staying Sober in Uncertain Times
Doing something positive for yourself can help elevate your mood and decrease your desire to turn to old habits. It can be something simple like going for a walk, learning to cook a new recipe, calling a friend, or cleaning out your closet. When the stress of isolation and uncertainty is looming, think of something simple and positive that you can do to help turn the stress into solutions.
Remember Why You Chose Sobriety
It is important to remember why you chose sobriety in the first place. Instead of focusing on the negative things that using alcohol or drugs brought to your life, try to make a list of all the positive results that you have experienced since you chose to live a sober life. Keep the list on your refrigerator or another prominent place in your home to remind you of how far you have come. You really have worked hard to get to this place, celebrate all the benefits!
Remember That Sobriety Supports a Healthy Immune System
Drug and alcohol use places stress on the body and decreases the immune response making our bodies more susceptible to illness. In addition to the current safety recommendations, remaining sober, and making healthy choices during these uncertain times can lead to better physical and mental health.
Feeling isolated can contribute to thoughts of drinking or using substances again. It's possible that some of the activities that helped you become sober, like going to the gym or attending 12-step meetings, may not be available right now. Reaching out to friends, family, and support people is especially important. Try video chatting with someone who supports your recovery, attending an online meeting, or meeting friends safely in outdoor places.
Look For a Longer-term Solution
Stress is inevitable. It is a fact of life that is unavoidable. No matter how far into your sobriety journey you are, stress will continue to be something you will have to face but it doesn't have to be a precursor to relapse. You made a lot of changes to learn to manage stress and uncertainty in your sobriety journey and those same skills can help you now.
Don't Hesitate to Reach Out to a Scottsdale Treatment Center for Help
If you are facing challenges managing during this uncertain time, help is available. Holistic treatment programs treat you as a whole person and will meet you where you are on your sobriety journey. The outpatient program at Desert Cove Recovery is here to help you cope in this time of uncertainty. Contact us today for more information.
Sources:
[1] https://www.azcentral.com/story/entertainment/dining/2020/04/03/arizona-drinking-more-during-coronavirus-pandemic-store-owners-say-it-is-bittersweet/5104347002/
[2] https://www.nielsen.com/us/en/insights/article/2020/rebalancing-the-covid-19-effect-on-alcohol-sales/
[3] http://prescottenews.com/index.php/2020/08/12/health-officials-report-increases-in-drug-overdoses-suicides-during-covid-19-pandemic/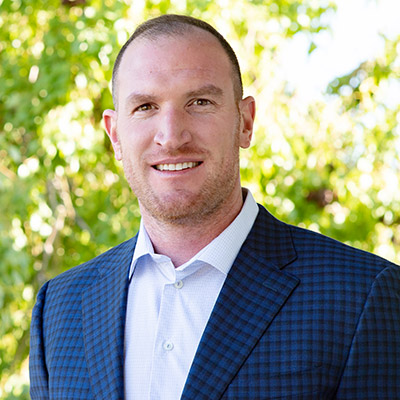 Blake Nichols is the Director of Operations at Desert Cove Recovery. Blake battled his own addiction to drugs and alcohol and was given the gift of recovery at the age of 23. Since 2008, Blake has dedicated his life and career to the field of addiction. He has experience in all aspects of addiction treatment including direct care, admissions, marketing, and administration.
Blake feels that the greatest reward of working in the recovery field is being part of the transformation that a person goes through from the time they arrive and begin treatment, through the hard work and the Miracle of recovery, and ultimately the change into a confident and capable person ready to carry the message of recovery.
"My career has focused on serving others. I have accepted ownership of my responsibilities as that is the key to working at the highest level of professionalism. I have worked to be positive and offer solution-based suggestions in my work and personal life."