The National Institute on Drug Abuse (NIDA) has developed a new, low-tech tool to help prevent relapse for at-risk offenders leaving prison. The Drugs and the Brain Wallet Card (DBWC) is a resource for former drug users who were incarcerated and are now returning to society. It can also be used by those in early recovery in a number of other settings as well. Clients who have participated in a residential treatment program are at risk of relapse when they return home as well, and the threat of overdose upon relapse is very high.
Card Serves as a Resource Guide
The DBWC is a 2-inch x 3.5-inch trifold card. It's small enough to be kept in a pocket, purse, wallet or a cell phone case. Someone who is in the process of transitioning into society after being incarcerated or after being treated in a residential program can carry it with them.
One of the panels of the card has a space where the addict or their counselor can fill in individual triggers leading to temptations to use or drink. These may include specific places where the person used to go to drink or use drugs. Other triggers may include certain sights or sounds, such as the neon lights from a bar or glasses clinking and people or situations that are not good for them.
The space on the card can also be used to fill in local resources that can be accessed if the person feels they need help. These resources may include a counselor, a sponsor or a helpline. They would include any person or agency that a person who feels they are at risk of a relapse could reach out to for help quickly.
Community Re-entry Means Increased Risk for Relapse
Anyone who is re-entering the community is at a higher risk for relapse. They don't have the structure of residential treatment program or the correctional institution in this early phase of their recovery, and it takes time to adjust.
The DBWC is meant to be used in tandem with ongoing addiction treatment. More than 90,000 cards have been distributed since it was introduced last December. In addition to the drug information and resources on the card, for many people having a physical reminder with them of their commitment to sobriety can be much more effective than an app on their phone or another similar tool.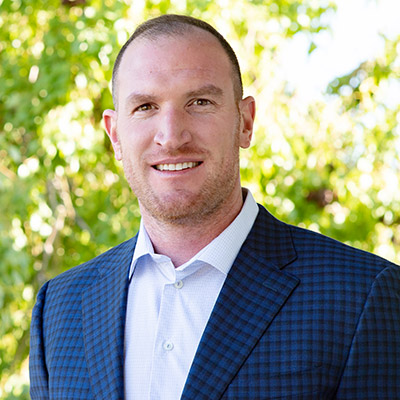 Blake Nichols is the Director of Operations at Desert Cove Recovery. Blake battled his own addiction to drugs and alcohol and was given the gift of recovery at the age of 23. Since 2008, Blake has dedicated his life and career to the field of addiction. He has experience in all aspects of addiction treatment including direct care, admissions, marketing, and administration.
Blake feels that the greatest reward of working in the recovery field is being part of the transformation that a person goes through from the time they arrive and begin treatment, through the hard work and the Miracle of recovery, and ultimately the change into a confident and capable person ready to carry the message of recovery.
"My career has focused on serving others. I have accepted ownership of my responsibilities as that is the key to working at the highest level of professionalism. I have worked to be positive and offer solution-based suggestions in my work and personal life."