Researchers at the National Institute on Alcohol Abuse and Alcoholism (NIAAA) have released a study that shows that adults in the United States are consuming far more alcohol than is considered safe. In fact, the study states that almost 32 million people over the age of 18 consume more alcohol than the already dangerous limits of binge drinking. Binge drinking occurs when a male consumes more than five drinks, and a female consumes more than four drinks. New data shows that millions of people are drinking twice these numbers and it is having an impact on their bodies and society.
"Drinking at such high levels can suppress areas of the brain that control basic life-support functions such as breathing and heart rate, thereby increasing one's risk of death. The risk increases further is other sedative drugs, particularly opioids or benzodiazepines are added to the mix," said Aaron White, one of the authors of the study. Additionally, people who binge drink are more likely to engage in risky decision-making, violence and even suicide. The side was published in the American Journal of Preventive Medicine.
And this amount of drinking is not only affecting people's personally, but society as well. In fact, the toll that alcohol-related deaths, accidents, crime, and sickness take on the community can be in the billions.
Despite these dangers, many people are still turning to excessive amounts of alcohol. The study showed that 7 percent of participants reported consuming 15 or more drinks in one sitting. Further investigation showed that the amount of people consuming this much alcohol has risen since the last study, which was conducted in 2002. So, researchers can see that more adults are participating in dangerous levels of alcohol consumption, but it is unclear why this is occurring.
In addition to more education and prevention efforts, we must provide more successful alcohol treatment programs to assist those in need. If you have a loved one battling an alcohol problem such as binge drinking or daily dependency, contact us today to find out more about our rehab center.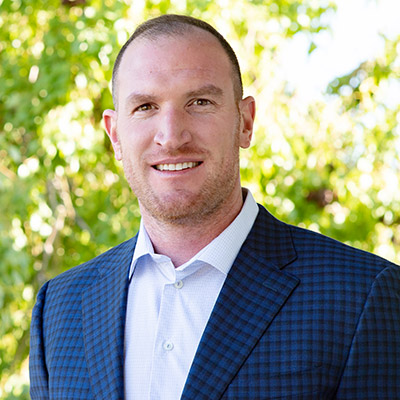 Blake Nichols is the Director of Operations at Desert Cove Recovery. Blake battled his own addiction to drugs and alcohol and was given the gift of recovery at the age of 23. Since 2008, Blake has dedicated his life and career to the field of addiction. He has experience in all aspects of addiction treatment including direct care, admissions, marketing, and administration.
Blake feels that the greatest reward of working in the recovery field is being part of the transformation that a person goes through from the time they arrive and begin treatment, through the hard work and the Miracle of recovery, and ultimately the change into a confident and capable person ready to carry the message of recovery.
"My career has focused on serving others. I have accepted ownership of my responsibilities as that is the key to working at the highest level of professionalism. I have worked to be positive and offer solution-based suggestions in my work and personal life."