The Best Care Possible – A Comparison Among Rehab Centers In Arizona
Don't make the mistake of believing that all residential treatment centers in Arizona are created equally. Your health and well being should be your primary concern. That means finding the best possible rehab in the state for your care. There are quite a few different rehab treatment centers in Arizona. It's up to you to do the research and find the best one
How Do You Know Which Is Best?
You'll notice that a lot of rehab centers look great on the surface. They might have well-designed websites and make plenty of bold claims. However, those are very minor considerations in the grand scheme of things. There are actually many different qualities you must compare among the inpatient treatment centers in Arizona. By comparing these qualities you can find the center that is best suited for you.
Compare Their Histories.
The past is always a great place to start your comparison. It's safe to assume that most businesses will perform in the future the same as they have in the past. Therefore, if the rehab already has a seedy reputation for not helping its patients, then it's a bad place to seek recovery. Every treatment center will have its own history and it's not uncommon for there to be a slight blemish. This is especially true of the reviews you may find online.
Comparing Online Reviews.
Reviews are a very specific part of the treatment's history that you should consider early on. If you are considering two or more rehab centers, then you should carefully compare as many reviews for the two as you can find. However, finding one or two negative reviews online isn't a reason to completely shun a particular facility. Some people will have a bad experience no matter what. And, in some cases, people are paid to write false negative reviews. On the contrary, if a significant number of reviews are negative, then it's probably best to avoid that particular facility.
Comparing Testimonials Is Similar.
You can think of testimonials as reviews that are always positive. Why bother comparing them if you know they are going to be positive? It's important to compare the testimonials of residential treatment centers in Arizona because they provide you with a snapshot of a patient's recovery. They are often very uplifting and encouraging. Testimonials let you know what is possible at a certain facility. Almost every rehab center will have testimonials available on their website. Compare all that you can find once you've moved on from reading reviews. It's always a positive sign if you can find testimonials that closely relate to your own personal story and struggles.
Compare Their Track Record Of Success.
Perhaps the most important component of their history to consider is their track record of success. Does only 1 out of every 100 patients actually make a change? Some inpatient treatment centers in Arizona are little more than than vacation spots for people who have no real interest in changing. Those rehab centers don't foster real growth within their patients and don't push them to make the change. Obviously, that's not what you are looking for if you're interested in honestly kicking your bad habits or helping someone else kick theirs.
Compare The Programs They Offer At Present
Comparing the past is important, but so is comparing what they offer at the present. A prime example of this is comparing the various programs and services that they offer. Some facilities might only offer basic detoxification and release programs. Others will include a variety of different services that may better suit your needs. Programs might include:
– Alcohol and drug detoxification.
– Outdoor therapy.
– 12 step programs.
Compare Their Referral System.
It's entirely possible that you will require additional services not offered at any of the residential treatment centers in Arizona that you are interested in. In that case, they will need to refer you to another company for those services. Compare the different referral systems put in place by each of the rehab centers you are considering. Some offer completely free referrals while others will actually try to charge for their recommendations. For example, you may find a treatment center that you really like, but they recommend that you receive a detox, which they do not offer. Ideally, the rehab will recommend a detox facility for free. You know that you can trust the recommendation because you have already put your trust in the rehab. But if they are trying to charge for that referral, then you should be skeptical.
Compare How Their Programs Work.
Five different rehabs may offer alcohol dependency programs with the exact same name, but that doesn't mean they are actually the same program. The care professionals at the center will have implemented their own techniques and procedures to help you through the recovery process. It's a good idea to read as much information as you can find about their procedures and how their programs work. You may find that you like everything about a particular rehab except how they hand their recovery process. For example, some rehab treatment centers in Arizona stick to a very strict daily regimen and schedule. Others will offer patients a much greater degree of flexibility and freedom. It's up to you which you think will work best.
Compare Their Payment Options.
You can never overlook the cost of attending rehab. Surprisingly, some rehab centers don't even accept insurance. Those are the rehabs that are meant to be more of a vacation than an actual place for recovery. A treatment center may not accept every single kind of insurance, but they should accept most of them. Compare the payment and insurance options of the various rehab centers you are considering before signing any contracts.
Research And Make A Decision.
Getting help is extremely important, but that doesn't mean you can't take time to do the research. Compare these many qualities among residential treatment centers in Arizona before making a commitment to get help at any one particular center. You'll likely find that there is only one facility in the area that can meet all of your needs, has a positive history, accepts most insurances, and offers a variety of unique programs. That's the treatment center that's right for you.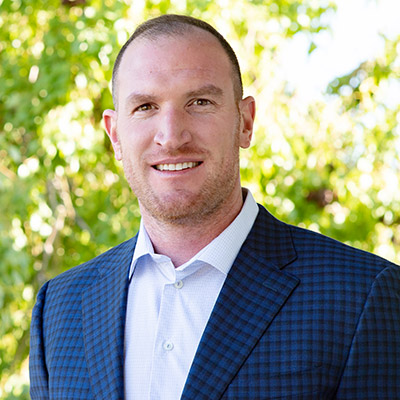 Blake Nichols is the Director of Operations at Desert Cove Recovery. Blake battled his own addiction to drugs and alcohol and was given the gift of recovery at the age of 23. Since 2008, Blake has dedicated his life and career to the field of addiction. He has experience in all aspects of addiction treatment including direct care, admissions, marketing, and administration.
Blake feels that the greatest reward of working in the recovery field is being part of the transformation that a person goes through from the time they arrive and begin treatment, through the hard work and the Miracle of recovery, and ultimately the change into a confident and capable person ready to carry the message of recovery.
"My career has focused on serving others. I have accepted ownership of my responsibilities as that is the key to working at the highest level of professionalism. I have worked to be positive and offer solution-based suggestions in my work and personal life."