Chris Bauer plays Andy Bellefleur on the popular HBO series True Blood. Recently, Bauer has started opening up regarding his past alcohol and drug use. He states that it wasn't until he shot the pilot for the show that he finally got clean from his substance abuse. Like many addicts, it took an intervention from his family and the threat that he would lose his wife, son and daughter. Bauer decided to share his story now that True Blood is coming to an end.
Bauer began drinking at the age of 14 and didn't stop until he was 40. According to the actor, he could never have just one drink and always sought out more alcohol. This is a common characteristic of an alcoholic and Bauer believes he was out of control from the first drink. He said he started noticing that he was drinking more than anyone else around him. Towards the end of his addiction he was attempting to hide his drinking and unable to go to functions because he was too intoxicated.
Like many alcoholics, Bauer had convinced himself that he really didn't have a problem. He would make his children breakfast every morning – so that meant he was a good father. He would attend industry functions and book gigs – so that meant that he was a good actor. Drinking and doing drugs is seemingly a common occurrence in Hollywood, so much so that Bauer had himself convinced that he was just doing what everyone else was doing. Obtaining drugs is not hard to when you are a working actor, but Bauer always felt himself doing more drugs and drinking more alcohol than his associates.
One morning, after a particular heavy drinking binge, Bauer woke up with his clothes still on from the night before and his five year old daughter standing in front of him. He realized he had been saying something to her but had no idea what it was. Bauer knew that something had to change. His wife, Laura, eventually made it clear that she would not stay with him if he kept drinking and doing drugs. With the help of sober friends and meetings, Bauer managed to get sober and has not touched a drink or a drug in seven years.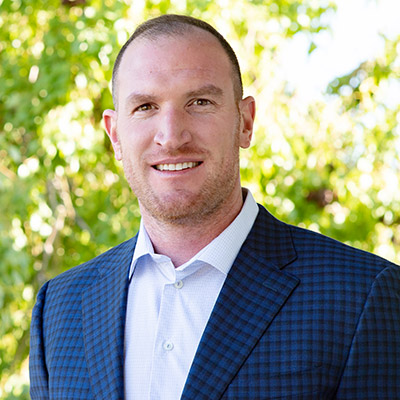 Blake Nichols is the Director of Operations at Desert Cove Recovery. Blake battled his own addiction to drugs and alcohol and was given the gift of recovery at the age of 23. Since 2008, Blake has dedicated his life and career to the field of addiction. He has experience in all aspects of addiction treatment including direct care, admissions, marketing, and administration.
Blake feels that the greatest reward of working in the recovery field is being part of the transformation that a person goes through from the time they arrive and begin treatment, through the hard work and the Miracle of recovery, and ultimately the change into a confident and capable person ready to carry the message of recovery.
"My career has focused on serving others. I have accepted ownership of my responsibilities as that is the key to working at the highest level of professionalism. I have worked to be positive and offer solution-based suggestions in my work and personal life."