Nearly half of the physicians surveyed in a recent John Hopkins study said they were less likely to prescribe powerful painkillers than they were just a year ago. And, around half of those surveyed said they were "very concerned" about risks such as addiction, death and traffic crashes associated with narcotic painkiller overuse.
Despite their concerns, nearly nine out of 10 doctors were confident in their own ability to prescribe the drugs appropriately, according to the study published in the Dec. 8 issue of JAMA Internal Medicine.
"Our findings suggest that primary care providers have become aware of the scope of the prescription opioid crisis and are responding in ways that are important, including reducing their over-reliance on these medicines," said Dr. G. Caleb Alexander, an associate professor of epidemiology at the Johns Hopkins Bloomberg School of Public Health. Alexander is also co-director of the Johns Hopkins' Center for Drug Safety and Effectiveness.
Alexander added that the health care community has long been part of the problem, but now the healthcare community appears to be part of the solution to this complex epidemic. He believes doctors and patients need to consider non-narcotic treatments for pain, including other types of pain drugs and non-drug approaches such as physical therapy, massage and acupuncture.
Researchers for the study surveyed 580 internists, family doctors and general practitioners across the country. They found that 85 percent of doctors believe that narcotic painkiller are overused in clinical practice.
Almost two-thirds of the doctors believe that tolerance to the drugs occurs often. Just over half believe that physical dependence is a common problem. And, the doctors said these issues can happen even when these prescription drugs are used as directed to treat chronic pain.
Prescription drug abuse is the fastest-growing drug problem in the United States, federal officials have said. In 2010, prescription narcotics caused many of the more than 38,000 drug overdose deaths that occurred in the United States.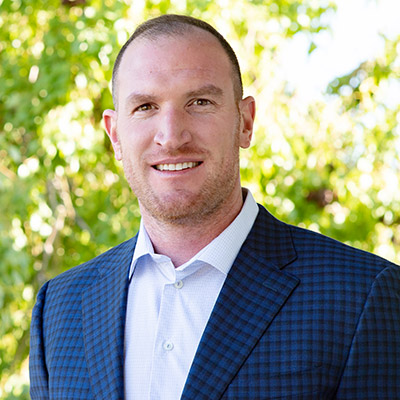 Blake Nichols is the Director of Operations at Desert Cove Recovery. Blake battled his own addiction to drugs and alcohol and was given the gift of recovery at the age of 23. Since 2008, Blake has dedicated his life and career to the field of addiction. He has experience in all aspects of addiction treatment including direct care, admissions, marketing, and administration.
Blake feels that the greatest reward of working in the recovery field is being part of the transformation that a person goes through from the time they arrive and begin treatment, through the hard work and the Miracle of recovery, and ultimately the change into a confident and capable person ready to carry the message of recovery.
"My career has focused on serving others. I have accepted ownership of my responsibilities as that is the key to working at the highest level of professionalism. I have worked to be positive and offer solution-based suggestions in my work and personal life."