What Happens During Opioid Withdrawal?
It was the late 1990's when big pharma was making promises to the medical community that addiction would not occur in patients prescribed opioid pain relievers. A few short decades later and the Department of Health and Human Services declared a public health emergency for the ensuing opioid crisis. Opioid withdrawal, abuse, and treatment have since become the focus of Arizona opioid rehab centers statewide.
A combination of factors has led to the explosion of opioid addiction. Many of the reasons lead back to the over prescribing of painkillers, ease of access to medication, and increased availability of street versions of opioid-based drugs. One factor not mentioned enough, however, is the impact opioid withdrawal symptoms have on a patient's ability to break their addiction.
What are Opioids?
Opioids, also known as opiates, are a class of drugs made from the opium poppy plant. The opium is used to make medications which in turn are prescribed for treating pain. Examples of opioid medications include codeine, morphine, oxycodone, hydrocodone, and fentanyl.
Heroin, an illegal opioid drug, is also derived from a natural substance found in the opium plant called morphine. Both prescription and illicit opioids are highly addictive and can easily cause dependency. The abuse of prescription and "street" opioids are largely responsible for the rise in the drug addiction statistics in the US.
How Common is Opioid Addiction?
Opioid addiction is a serious problem that affects millions of men and women in the US. The rise in abuse of both illicit and prescription opioids and the rate of overdose lead to the opioid crisis. According to the Centers for Disease Control and Prevention (CDC), 66% of drug overdose deaths in 2016 involved opioids. Due to its addictive nature, comprehensive clinical treatment is usually required.
Opioid addiction treatment involves detoxification followed by therapy. Cognitive Behavioral Therapy as part of rehabilitation has proven effective in reducing the risk of relapse. However, overcoming opioid addiction can be one of the toughest parts of rehab because the process is accompanied by severe withdrawal symptoms.
Why is Opioid Withdrawal Challenging?
The National Institute on Drug Abuse refers to drug addiction as a complex disorder. The disorder affects brain functions making it very difficult for users to simply quit drug abuse. The brain is made up of natural opioid receptors that help in the release of dopamine and endorphins. These two hormones are responsible for feelings of pleasure.
Smoking, snorting, or injecting opioids frequently activates these receptors and make the brain want more and more of this euphoria. Over time, the receptors build a tolerance and require higher dosages of the drug. Eventually, sufferers begin to compulsively seek out the addictive substance despite of its effects on their health, relationships, or career.
Arizona Opioid Rehab and Detoxification
Opioid withdrawal starts with detoxification, or detox. Detox is a medically-assisted process of removing the drug and toxins from the body. During this time, the addicted individual will experience various physical, psychological, and emotional symptoms.
Some of them can be severe enough to make him or her want to quit rehab more than quitting their addiction. The severity of withdrawal symptoms has led many treatment centers to adopt a new approach involving the administration of one or more FDA-approved drugs to help reduce the effects of withdrawal symptoms.
Continued after infographic:
Opioid Withdrawal Timeline
The length of time it takes to withdraw from opioid varies from person to person. The withdrawal timeline usually depends on the type of opioid abused, level of addiction, dosage, frequency of use, and the body's response to detoxification. It can take about 2 weeks to several months before the client stabilizes. In general, the first 7 days of detox is the worst for the patient seeking treatment.
Various physical and psychological symptoms may be experienced during this time, some of which can be severe. Symptoms usually set in between 6 to 30 hours after the last dose taken. Symptoms that become very intense at the 72-hour mark are known as post-acute withdrawal symptoms (PAWS).
The general withdrawal stages and time-frames are as follows:
Days 1-2: Restlessness, anxiety, runny nose, excess sweating, muscle aches, and trouble sleeping are symptoms that typically begin within the first 6 to 30 hours after the last dose. Patients may experience strong cravings and drug-seeking behaviors.
Days 3-5: Symptoms reach their peak and cravings can be overpowering. Post-acute withdrawal symptoms may appear during this time-frame. Patients may experience body tremors, nausea, vomiting, rapid heartbeat, abdominal cramps, or high blood pressure. Some other symptoms include chills, diarrhea, dilated pupils, stomachache, or blurred vision.
Days 6-7: Physical symptoms begin to improve, but psychological symptoms such as depression, irritability, and insomnia begin to set in. However, cravings are not as powerful as before. At this point in the detox process, patients first begin to stabilize.
Day 8 and later: Patients usually become remorseful and emotional during this stage. They may think or act irrationally and may feel hopeless. With emotional and psychological support from a therapist or counselor, you can better cope and overcome this phase.
Seeking the Right Treatment
Opioid rehab in Arizona treatment centers have evolved to treat the physical, mental, and emotional hurdles sufferers face when detoxifying from opioid abuse. The comprehensive approach yields higher success rates than individuals who only receive treatment for the physical symptoms of opioid withdrawal.
If you or someone you know is struggling with opioid addiction, let them know friends and family are there to support them along with specially trained experts who can help them break the addiction. The first step toward recovery is only a phone call away.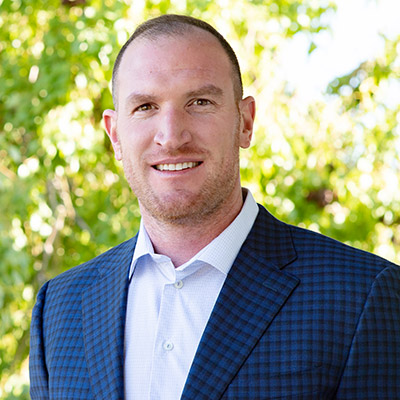 Blake Nichols is the Director of Operations at Desert Cove Recovery. Blake battled his own addiction to drugs and alcohol and was given the gift of recovery at the age of 23. Since 2008, Blake has dedicated his life and career to the field of addiction. He has experience in all aspects of addiction treatment including direct care, admissions, marketing, and administration.
Blake feels that the greatest reward of working in the recovery field is being part of the transformation that a person goes through from the time they arrive and begin treatment, through the hard work and the Miracle of recovery, and ultimately the change into a confident and capable person ready to carry the message of recovery.
"My career has focused on serving others. I have accepted ownership of my responsibilities as that is the key to working at the highest level of professionalism. I have worked to be positive and offer solution-based suggestions in my work and personal life."