With all eyes on the opioid problem in America, many people are missing the fact that millions of people are also abusing other prescriptions, such as Xanax. These anti-anxiety drugs have a very high potential for abuse and addiction and there is evidence that it is becoming even more prevalent.
Xanax Seen as Safer than Other Drugs
Addiction specialists are expecting a continued increase in the number of teens and young adults addicted to Xanax and other sedatives belonging to a class of anti-anxiety drugs called benzodiazepines ("benzos"). A number of young people feel that Xanax is safer and more readily available than other drugs, but it is certainly just as dangerous. The drug is abused by itself and also commonly taken with other substances, such as painkillers or alcohol.
Like most other substances, people can develop a tolerance over time, requiring more of it to achieve the same effect. This can lead people who have legitimate prescriptions for the drug to eventually become dependent and sometimes even farther down the path toward addiction.
Often, teens are finding the pills in their parents' or grandparents' medicine cabinets, not realizing they can be just as dangerous as opioids or illicit drugs. The risk to health and life increases when Xanax is taken with other drugs and/or alcohol.
Risk of Addiction Higher with Younger Start
When Xanax use starts early in life, the risk of addiction increases. A recent US Surgeon General's report on drugs and indicated that close to 70 percent of young people who experiment with an illicit drug before the age of 13 will become addicted within the next seven years. Waiting to try illicit drugs until after the age of 17 lowers the risk of addiction to 27 percent.
Addiction professionals are seeing a significant increase in the number of teens and young adults who are addicted to Xanax. Many of them are taking high doses of the drug on a daily basis, sometimes in combination with opioids and alcohol.
Sharon Levy, the director of adolescent addiction treatment at Boston Children's Hospital, explained that hospitals see trends first. She stated that benzo use among adolescents has "skyrocketed" and that more young people are being admitted to hospitals for withdrawals due to the possibility of dangerous seizures. At the same time, fewer teens are seeking help for prescription opioid addiction.
Source:
[1] https://www.heraldmailmedia.com/news/nation/teen-xanax-abuse-is-surging/article_c551a7b4-9d58-502c-926f-c479e06cf67d.html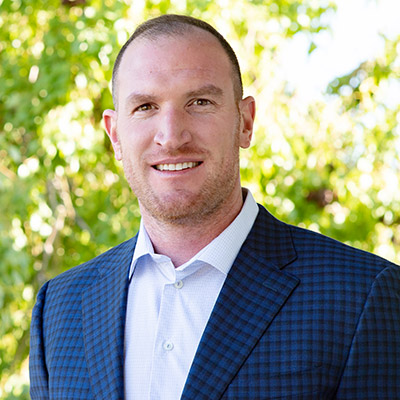 Blake Nichols is the Director of Operations at Desert Cove Recovery. Blake battled his own addiction to drugs and alcohol and was given the gift of recovery at the age of 23. Since 2008, Blake has dedicated his life and career to the field of addiction. He has experience in all aspects of addiction treatment including direct care, admissions, marketing, and administration.
Blake feels that the greatest reward of working in the recovery field is being part of the transformation that a person goes through from the time they arrive and begin treatment, through the hard work and the Miracle of recovery, and ultimately the change into a confident and capable person ready to carry the message of recovery.
"My career has focused on serving others. I have accepted ownership of my responsibilities as that is the key to working at the highest level of professionalism. I have worked to be positive and offer solution-based suggestions in my work and personal life."